Are you desperate to lose excess fat from your body but lack the time or motivation to do so?
Are you thinking about taking weight loss supplements?
This ✅Hydroxycut Ultra Lean Review may provide you with some insight! Hydroxycut by MuscleTech is well-known for its powerful and stimulant-heavy supplements, which are popular in the United States and primarily aimed at the hardcore end of the market.
Hydroxycut Ultra Lean appears to be an entry into the famous weight loss market. A capsule-based weight loss product contains the proprietary CurcumaSlim compound, a combination of turmeric/curcumin and Alpha Lipoic Acid (ALA). Its purpose is to boost metabolism, resulting in a natural source of energy.
Hydroxycut Ultra Lean also includes antioxidants, vitamin C, and B vitamins, which aid in carbohydrate, protein, and fat metabolism.

$26.99
Boost Metabolism, Enhance Energy
Click on the above button to activate our exclusive Hydroxycut Ultra Lean discount coupon that will help you to get it at a lower price.
---
Detailed Hydroxycut Ultra Lean Review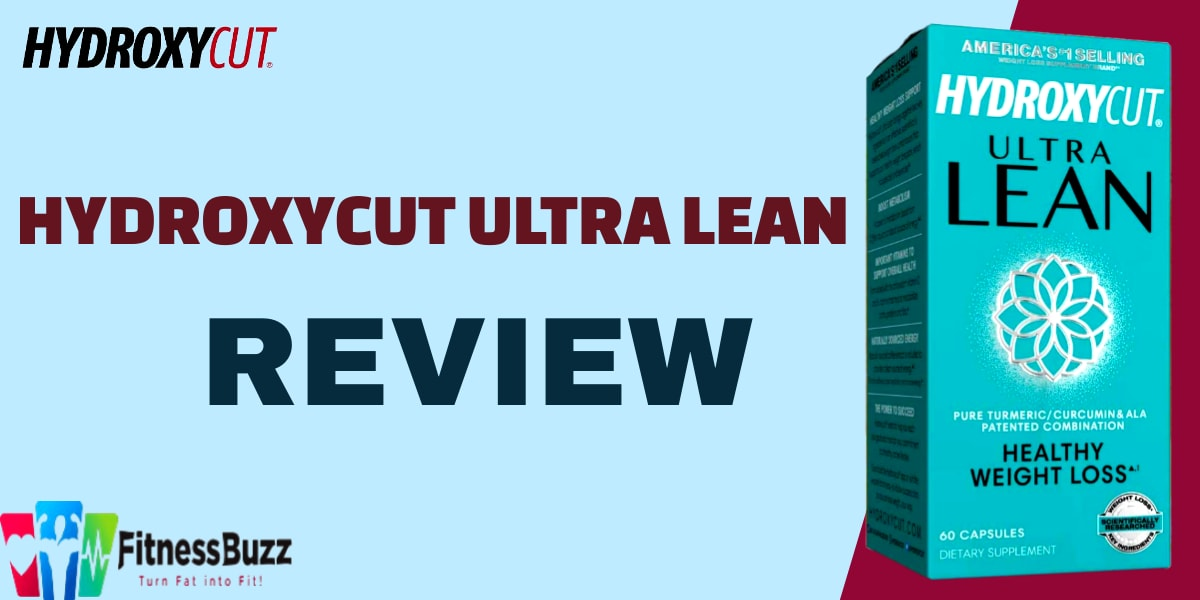 Hydroxycut Ultra Lean, a proprietary blend of Curcumin and ALA combined with caffeine, may help you lose weight.
Furthermore, while this supplement appears to be safe and likely to provide health benefits, customers have reported adverse side effects.
Each container contains 60 capsules. If used as directed, this package contains 30 servings, which is enough for a 15-day supply. If used for the full 16 weeks as recommended, it is pretty expensive.
Hydroxycut Ultra Lean can purchase from the Hydroxycut website (but not the MuscleTech website), and it is also available on Amazon. Hydroxycut Ultra Lean does not come with a money-back guarantee.
---
Does Hydroxycut Ultra Lean work?
Hydroxycut Ultra Lean may help you lose weight faster when combined with a weight loss diet and exercise.
The company conducted CurcumaSlim's clinical study, so it is not entirely unbiased, but the components provide specific health benefits.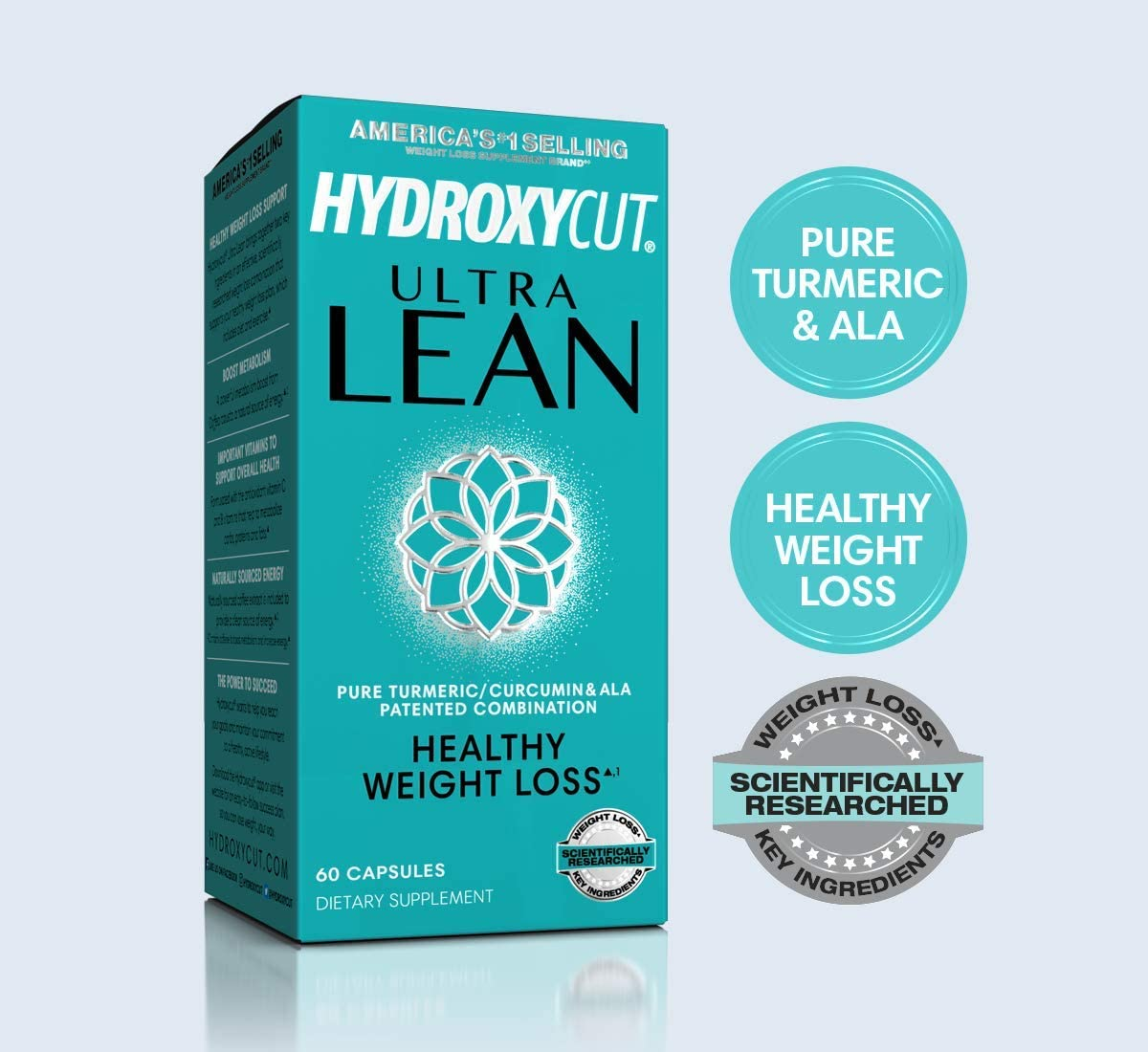 It is worth noting that the difference in weight loss between the placebo and control groups was only 6lbs over four months, which is not very significant.
However, because Hydroxycut Ultra Lean contains caffeine, it may provide an energy boost. In addition, vitamins and antioxidants may help boost energy levels.
---
How to take Hydroxycut Ultra Lean capsules?
It is recommended that you take these tablets for 16 weeks. Use the following criteria to determine individual tolerance:
Take one capsule with a glass of water twice daily for the first two days, about 30 minutes before breakfast and lunch. Take two capsules twice a day, 30 minutes before breakfast and lunch, on days 3 and up.
---
Concerns
This supplement is quite expensive. It will cost you more than $300 if you use it as directed for 16 weeks. Many customers have complained about adverse side effects.
Customers will be aware that they should not use caffeine supplements or prescription medication obtained from other sources.
The brand name Hydroxycut is well-known and has grown in popularity since all supplements were based on ephedra, which was banned in 2004 after it was proven to cause heart attacks and even death in some cases.
MuscleTech was sued several times by seizure victims; the company went bankrupt and was bought out by Iovate Health Sciences Inc, which now owns it.
Although illegal chemicals are no longer used in supplements, the Hydroxycut brand name is known for powerful and effective products, many of which are also known to have adverse side effects.
Company Claims:
"INNOVATIVE WEIGHT LOSS INGREDIENT COMBINATION"
"WEIGHT LOSS BACKED BY SCIENCE"
"IMPORTANT VITAMINS TO SUPPORT OVERALL HEALTH"
---
Hydroxycut Ultra Lean Ingredients | Hydroxycut Ultra Lean Review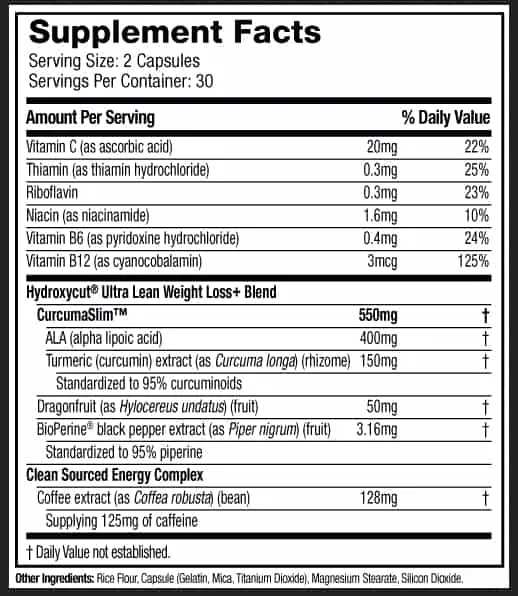 This product contains 550mg of curcumin. CurcumaSlim is made up of two parts. Clinical studies show that it aids weight loss by reducing inflammation and increasing antioxidant levels in the body.
ALA is a vitamin-like chemical produced in the body and is also found in small amounts in foods such as yeast, red meat, green vegetables, and others.
Because of its high antioxidant properties, ALA can aid in the protection of the body's cells. It appears to improve blood sugar levels in people with diabetes.
Turmeric extract rhizome standardized to 95% Curcuminoids: the key chemicals in turmeric that provide health benefits.
Curcumin is the most important of these, and it is a natural anti-inflammatory that helps protect against diseases such as heart disease, cancer, and others.
It boosts the body's antioxidant levels and has several health benefits that have been scientifically proven.
Other ingredients
Dragon fruit (10mg)
Bioperine (5,3mg)
Caffeine derived from coffee bean extract (200mg)
Vitamin C (ascorbic acid) (20mg)
Thiamin (thiamine hydrochloride (0.3mg)
Riboflavin (0.34mg)
Niacin (niacinamide)(4mg)
Vitamin B6 (pyroxidine hydrochloride) (0.4mg)
Vitamin B12 (cyanocobalamin (3mcg)
---
Hydroxycut Ultra Lean – Natural Energy
Hydroxycut Ultra Lean has a natural source of energy to ensure that you can meet the physical demands of a workout and other unrelated daily chores to produce a product that provides all of the benefits mentioned above.
This energy source comes from a natural source – coffee – and acts as a powerful metabolism booster.
All of this is meant to supplement your weight-loss efforts.
---
Some side effects of Hydroxycut Ultra Lean
Avoid this supplement if you are under the age of 18, pregnant, or breastfeeding. Consult your doctor before using this supplement if you have any underlying therapeutic conditions or are taking prescription medication because it may cause interactions.
If you are sensitive to stimulants, the supplement may cause jitters because it contains 200mg of caffeine per dose. Nausea, increased anxiety, increased heart rate, blood pressure, and insomnia are other side effects.
Turmeric/curcumin supplements can cause stomach upset, gas, bloating, dizziness, diarrhea, headaches, medication interactions, and iron deficiency.
Some medications, particularly blood thinners such as Warfarin, can interact with Bioperine.
Some customers have reported the following side effects:
Heartburn, constipation, cough, stomach pains, and bloating are all symptoms of GERD.
---
What are the Hydroxycut Ultra Lean drawbacks?
This product may have a faulty filling.
It may take a long time to see results.
You may experience unpleasant cravings and hunger after using it.
Many people did not notice any difference in their weight loss.
It may interfere with your sleep and disrupt your sleep routine.
This product has a limited shelf life.
---
Should you go for Hydroxycut Ultra Lean?
Without a doubt, the wide range of benefits advocated in scientific studies – from turmeric/curcumin to alpha-lipoic acid and the naturally extracted energy source – provides the Hydroxycut Ultra Lean Healthy weight loss supplement with high efficacy and effectiveness.
So, if you want to lose weight this year, act quickly and get your hands on the best weight loss product on the market.
Not only will Hydroxycut Ultra Lean help you losspe weight faster, but you will also gain the additional and numerous health benefits listed above.
---
How much does Hydroxycut Ultra Lean cost?
Hydroxycut Ultra Lean is an expensive supplement. A container of 60 capsules (one month's supply) costs $39.99 on the Hydroxycut website.
It appears to be a good deal at first glance, but if you take two doses twice a day for 16 weeks as recommended, it comes to $319.92, which is far from cheap.
It's a little cheaper on Amazon, where it ranges from $29.97 to $39.97 for 60 capsules, depending on the vendor.
Key Features
Each bottle contains 60 capsules.
There is caffeine present.
Manufactured in the United States
A 15-day supply is provided if taken as directed.
---
Hydroxycut Ultra Lean Pros & Cons
Pros
May help in the management of minor weight loss
Key components provide health benefits.
Some positive feedback
Cons
Side effects are possible.
A high rate of negative feedback.
High-priced.
If you experience any severe side effects while using Hydroxycut, stop using it immediately. Because of its dubious track record, you should consult your doctor before taking Hydroxycut dietary supplement.
---
Should you consider weight loss pills?
To lose weight, is not as simple as popping a few miracle pills. There are, however, a few vitamins and minerals you can take to ensure that your body is working as efficiently as possible to lose weight.
A well-balanced meal can meet the majority of your nutritional needs. Even on a restricted diet, a few safe vitamin supplements may provide the extra push you need to stay on track with your healthy weight-loss plan. When it comes to weight loss, not all vitamins and minerals are created equal.
If you still have to:
Consider taking beneficial and healthy foods and nutritional supplements such as iron, vitamin B, vitamin D, magnesium, and green tea extract.
And these are some supplements that do not work for weight loss:
Garcinia Cambogia
Bitter Orange (Synephrine)
Carnitine
Conjugated Linoleic Acid (CLA)
Forskolin
Remember to stay hydrated and eat plenty of green vegetables. With proper exercise, diet plans, and vitamins, you will lose weight quickly while putting the least amount of strain on your body!
---
Best Supplements for Weight Loss | (🔥🔥 Buy Now!!)
---
🌟 Hydroxycut Ultra Lean FAQ
✅Is Hydroxycut lean safe?
Yes, it is safe. One of the most popular weight loss supplements, Hydroxycut, claims to help you lose weight quickly. Hydroxycut is focused on science, quality, and purity.
✅How much weight to lose with Hydroxycut?
We believe that losing weight is a journey that begins with making healthy lifestyle changes. Healthy weight loss is slow and steady, averaging 2 to 3 pounds per week.
✅How long does it take to see results from Hydroxycut?
In one study, the active herbal ingredients in Hydroxycut resulted in a weight loss of 21 pounds (9.5 kg) in just 12 weeks.
✅What is the best time to take Hydroxycut?
Hydroxycut capsules should take each serving 30-60 minutes before your two main meals. Do not consume more than two servings (2 packets) in 24 hours.
---
Conclusion: Hydroxycut Ultra Lean Review 2021 | Should you buy this supplement?
Vitamin and mineral supplements may give you the energy you need to deal with stress, stay positive, and avoid exhaustion. Everything on this page adds up to a more likely-to-succeed diet plan.
Following an overall healthy eating pattern, lowering calorie intake, and participating in physical exercise, according to experts, is the foundation for long-term weight loss.
The majority of your vitamins, minerals and other nutrients should come from your diet. Nutritional gaps caused by calorie restriction can be filled with supplements.🤞🤞
Hydroxycut Ultra Lean Review
Hydroxycut Ultra Lean combines two key ingredients to create an effective, scientifically researched weight loss combination that promotes overall health. Shop Now!!
Positives
Affordable
Provides patients with high-quality, reliable diet and exercise requirements that they can use to live a healthier lifestyle.
Products are easy to access.
Quick Weight Loss
Weight loss of up to 2 to 3 pounds per week is possible.
Negatives
The product is not suitable for anyone under 18.

Hydroxycut Ultra Lean Review 2021: Does it work for weight loss?