Whenever you are looking for nutrients essential in your body, you always want to grab them from a healthy source. So that's what makes you choose vegetables and fruits. But have you ever wondered, some of the fruits contain high sugar content that might not be good for diabetic patients? Yeah, some of the people out there with diabetes these fruits aren't helpful, but wait, no worries! For such reasons, you always have fruits and vegetables that are low-sugar content.
For the people who want to minimize their sugar intake and get great benefits, we have listed the ✅ 15 Best Low-Sugar Fruits and Vegetables.
---
Why Choose Sugar-Free Fruits and Vegetables?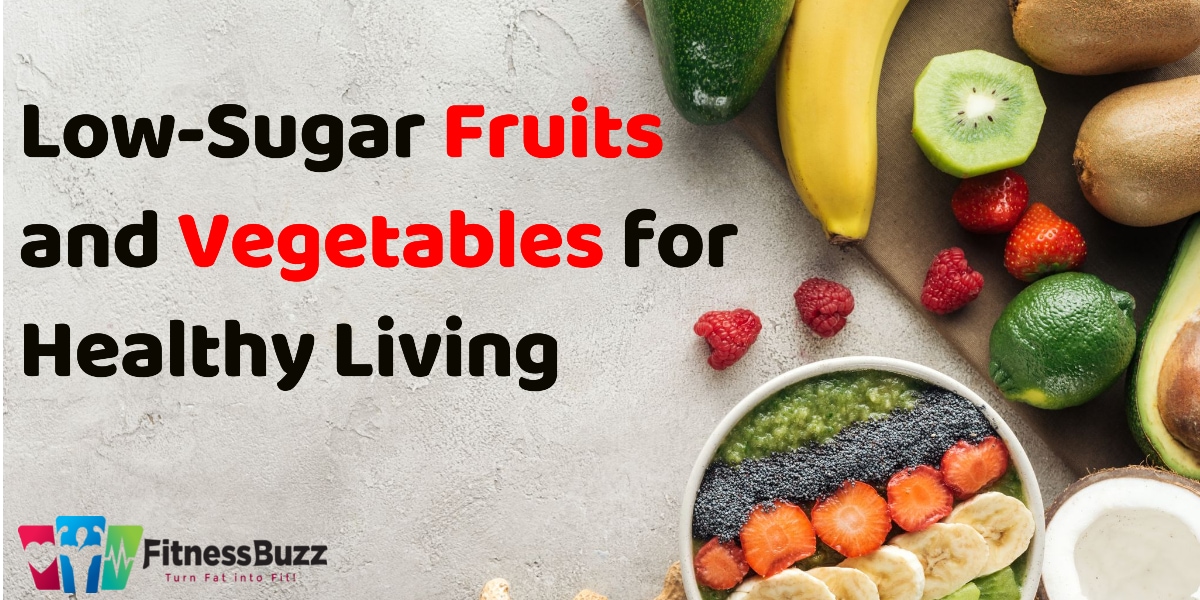 Sugar-free fruits and veggies don't need only to be consumed by diabetic patients. Consumption of these fruits comes under a healthy and a good diet habit, which might not boost your sugar levels, but it may also prevent it from happening in the future.
Words to live by "prevention is better than cure," even if you are a healthy person, you should always be more careful about your diet, not only concerning your sugar levels but also to other processed foods and chemicals being used in fruits and vegetables. And prevent the diseases that can be caused in the future. If you maintain a healthy habit, it will keep you on a healthy path.
---
✅15 Best Low-Sugar Fruits & Vegetables for a Healthy Living
Low-Sugar Fruits
#1. Avocados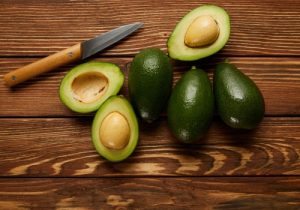 The Avocado fruit is almost free from sugar. It is complete in its way as it is enriched with good fat, high fiber, and antioxidant content. It not only has low sugar, but also it is a low-fat fruit. To be more specific, 9 g of carbohydrates and 7 g of fiber are found in 100 g of avocados with a negligible amount of sugar.
It also consists of a very low amount of folate, protein, and copper. Avocados can be used in salads in sweet and savory dishes. Or you can use the mashed avocado for your toast or blend it for your salad.
#2. Blackberry
A 100 g of served blackberry only consists of 10 g of carbohydrates, 5 g of fiber, and only 5 g of sugar. These blackberries are known to have the lowest sugar content among all of the berries.
Blackberries are known to help increase the fat oxidation in your body and enhances insulin sensitivity. They also have an anti-diabetic effect. So if you ever indulge in a high diabetic diet, a cup of blackberry after the meal can be a great option.
#3. Oranges
The average size of orange contains 12 g of sugar, which is mostly sucrose. Similar to other citrus fruits, these oranges are enriched with vitamin C. They are anti-inflammatory and anti-oxidative.
Its better you drink orange juice prepared at home because the orange juice brought from the supermarket contains added sugars, or you can have a whole orange as it is and grab its health benefits.
#4. Apple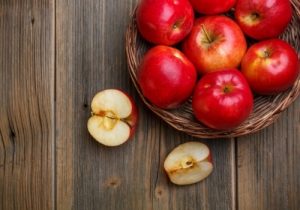 Apples are easily available and, at the same time, highly nutritious among fruits across all over the world. A medium-sized apple gives you 95 Kcal of energy and 25 g of carbohydrates, and 5 g of fiber.
Out of 19 g of sugar in an apple, the majority is fructose or fruit sugar (11g). An apple contains phytochemicals that help support weight management, improvements in bone, pulmonary, gastrointestinal health, and diabetic management. You can have the slices of apple as a snack.
#5. Strawberries
The Strawberries, just like any other berries, are high in fiber while being very low in sugar content. A whole cup of strawberries(144g) contains 11 g of carbohydrates, 3 g of fiber, and just 7 g of sugar. These strawberries are also enriched with vitamin C, potassium, phosphorus, magnesium, calcium, and antioxidants.
#6. Grapefruit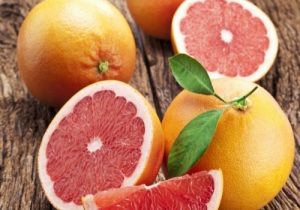 A fruit with high-water and low-sugar content, perfect for your breakfast, it is known to be a grapefruit. An average serving of 100 g of this fruit contains just 7 g of sugar and gives you vitamin C and a potent antioxidant. You can have it first thing in the morning or the evening as a snack.
#7. Lemons and Limes
Not many people will ever pick up a lemon or lime to have it as a snack. However, 2 g of sugar per fruit and high levels of vitamin C. These both can be a great addition to our diet. You can squeeze a lemon or lime into the water or squeeze lemon juice over a salad instead of salad dressing.
#8. Cantaloupe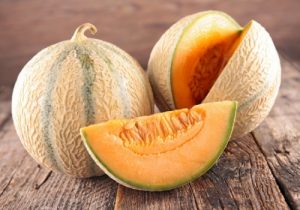 The Cantaloupe, also known as rockmelon, sweet melon, or spanspek, comes from muskmelon species. It weighs between 0.5 kg – 5 kilograms(1-11 lb).
A fresh cup of Cantaloupe contains 60 calories primarily coming from carbohydrates, 14.4 grams of carbohydrates, 1.6 grams of fiber, and just 14 grams of natural sugar. Most of the fiber in it is insoluble, and some are soluble. It can usually be eaten as a fruit or used in salad or dessert with ice cream.
---
Low-Sugar Vegetables
#1. Broccoli
A dark-green-colored vegetable known as broccoli is low in fat and sugar. A 100 g of servings consists of 3 g of fiber and 2 g of sugar. It also contains vitamin A, C, D, E, and K, dietary fiber, iron, zinc, phosphorus, potassium, and calcium. The small florets of broccoli can be added to curries and salads.
#2. Cabbage
Cabbage is low in fat and sugar vegetable that can be indulged in any way. A 100 g of cabbage contains 6 g carbs, 3 g of fiber, and another 3 g of sugar, including fructose and glucose.
This vegetable is rich in vitamin A, C, D, E, and K and is enriched with minerals like calcium, magnesium, zinc, iron, and sodium.
#3. Spinach
A green leafy vegetable that is low in sugar and high in water content is an excellent option to take care of your appetite. Out of the 100 grams of serving, 91 g is water with an almost negligible amount of sugar. You can add it to your salad or blend it for your smoothies, or you can steam it to serve it with grilled and roasted chicken or fish.
#4. Iceberg Lettuce
The most popular low-calorie and low-sugar vegetable is Iceberg Lettuce and is used in salads. A 100 g of Iceberg Lettuce contains 1 g of fiber, 2 g of sugar, and 96 g of water.
You can combine it with other vegetables to make a low-carb salad bowl, or you can use it to wrap your sandwiches.
#5. Cucumber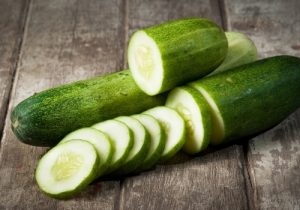 Cucumber is low in sugar and high in water content vegetable that is often used for salads. A 100 g of this refreshing and nutritious vegetable contains 95 g of water and only 2 g of sugar. You can add cucumber to your salad bowl and add some nuts and seeds and then enjoy the low-sugar dish.
#6. Asparagus
Asparagus is used as a vegetable due to its definite flavor. The Asparagus is enriched with so many healthy nutrients.
It contains vitamins A, C, E, and K and minerals like calcium, magnesium, iron, manganese, phosphorus, potassium, zinc, and sodium. A 100 g of Asparagus gives you 20 kcal energy, 4 g of carbohydrates, 0.12 g of fat, and 2.2 g of protein.
#7. Brussels Sprouts
The brussels sprouts are an outstanding source of vitamin C and vitamin K. They are rich in fiber and phytonutrients, offering you a host of health benefits.
A cup of 156 g of Brussels sprouts contains 0.8 g of fat, 11 g of carbohydrates, 4.1 g of fiber, 2.7 g of sugar, and 4 g of protein. You can have them roasted in a pan of boiling water, or you can deep-fry it. However, you like it.
---
🌟 Low-Sugar Fruits and Vegetables FAQ
✅What are the benefits of a low-sugar diet?
Losing Weight, Reducing Inflammation, Lowering Cholesterol, Weight loss, Reduced inflammation, Lower cholesterol levels, and more.
✅Which fruit is sugar-free?
Well, there are various fruits available that will have less impact on your body sugar level. Following are the list of best sugar-free fruits that has efficient nutrients and offer healthy benefits:
Lemons 
Strawberries
Blackberries
Kiwis
Raspberries
✅Which juice is good for diabetes?
If you really want healthy diabetic juices, it is highly recommended that you get prepared juice in your home. Check the following diabetic-friendly juices:
Spinach Juice
Karela Juice
bitter melon juice
Amla Juice
✅What fruit is highest in sugar?
If you are a diabetics patient, it is highly recommended that you avoid eating those fruits with the highest sugar level. Check the following list of fruits that contains height amount of sugar level:
Mangoes
Grapes
Cherries
Pears
Figs
Bananas
Watermelon
---
Conclusion: 15 Sugar-Free Fruits and Vegetables for Your Low-Carb Diet
You might be wondering if you can have delicious and healthy food without getting fat and the answer to that is, Yes! A low-carb diet does not mean you only have to consume fruits and vegetables with only protein and vegetables. These Low-sugar fruits and vegetables can change your diet and make a healthy plate for you so that without worrying, you can enjoy your healthy food. Make sure to read the article and check out the best 15 low-sugar fruits and vegetables.

15 Best Low-Sugar Fruits & Vegetables You Can Eat Every Day