How much of a healthy diet are you taking? You might think that your daily diet is sufficient for a regular human body's development. But is it true? We are afraid, not. There are specific Vitamins & minerals which we overlook to consume. According to us, if we are having 3 meals a day, it is not essential to scrutinize other factors.
Today, we bring you a critical article on the ✅10 Best Vitamin C Foods. You must have read many articles on this topic, but do you think they helped you make the right choice? If yes, then it is well and good. If not, keep scrolling this article to know about the best Vitamin C rich foods that are easily available in your nearby market.
---
What is Vitamin C & Why is it Important for our body?
Vitamin C is a water-soluble Vitamin essential for our body growth that you can find easily in various fruits & vegetables. Vitamin C is prominent for being an antioxidant, required in certain factors like blood vessels, bones & cartilage, healing wounds, and even skin texture improvement.
Although water-soluble vitamins dissolve in water, some amount gets ejected through urine, but the remaining amount plays a vital role in our whole body growth. Our body cannot generate Vitamin C buy own, and it is also not stored Vitamin C for a more extended period. Therefore, it is crucial to include plenty of Vitamin C foods in our diet so that our body doesn't face a shortage.
---
Functions Of Vitamin C
Vitamin C is needed for the growth & repair of the damaged tissues in almost every part of our body.
The main functions of Vitamin C include:
It develops our blood vessels, skin, ligaments & tendons.
Improves skin quality
Repair damaged tissues
Benefits in the absorption of iron
It helps the immune system work well.
It helps in the maintenance of cartilage, bone & teeth.
---
Best Foods High In Vitamin C
Almost every fruit & vegetable contains a small amount of Vitamin C. Here, we bring you the 10 best food rich in Vitamin C with the highest Vitamin C source in them. Along with the best food sources for vitamin c, here we have also described their benefits.
1. Guavas
This pink-fleshed tropical fruit is well known for its sweet taste. While Guava is much pleasant to eat, it is said to one of the richest sources of Vitamin C. Guavas are enriched with antioxidants, helping to provide a generous dosage of Vitamin C.
Lower levels of Vitamin C can risk infections & internal fungus. Hence, Guavas being a great source of these nutrients, it is recommended to be consumed daily by diabetic and high cholesterol people. Guavas also help with a better immune system. Although they are not proven to prevent cold, studies have shown that they can reduce a cold's duration.
Contains: 100g Guavas include 200mg of Vitamin C.
---
2. Chilli Pepper
It's Chilli out here! Chilli pepper shows numerous amounts of health benefits! Whether it is related to the immune system or weight loss, or even cancer! A dash of Chilli pepper tends to contain more Vitamin C as compared to an orange! Yes, my friend! You heard it right. Who knew that those chili sweats could be this beneficial?
Moreover, Chillis are rich in capsaicin, which is responsible for their hot taste. Capsaicin can help in reducing swelling and pain. Even studies show that a tablespoon of Chilli could also help in fat-burning.
Contains: 100g of Chilli Peppers include 242mg of Vitamin C.
---
3. Sweet Yellow Pepper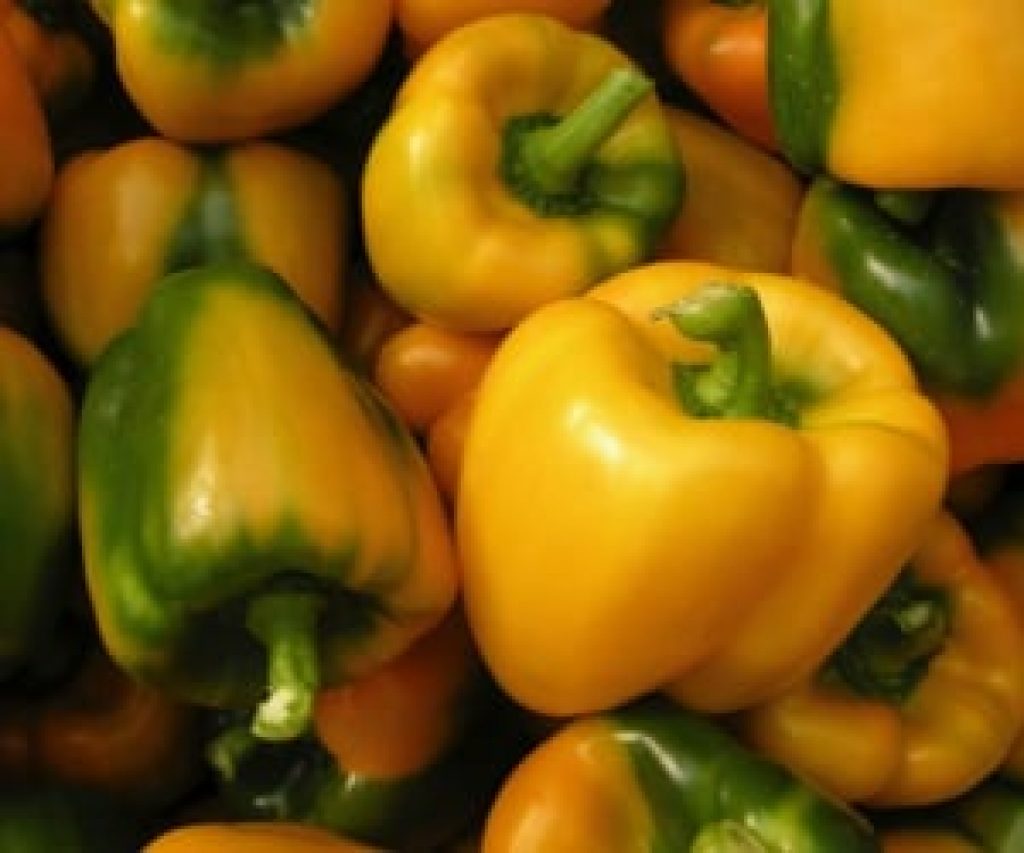 We include red bell peppers, yellow bell peppers, or green bell peppers in our recipe every time! Bell peppers are low in calories & high in nutrients; therefore, they are considered to be very crucial as per the health factor.
Who knew that those bell peppers could also fulfill our body's need for Vitamin C? Well, Vitamin C's richest source in the pepper family is the yellow bell pepper.
Although the amount of Vitamin C in a pepper depends on the vegetable's maturity, consuming Vitamin C is very important for eye health, which decreases the risk of glaucoma in the future.
Contains: 100g of Sweet Yellow Peppers include 183mg of Vitamin C.
---
4. Kiwis
We all love the sweet and sour taste of Kiwis. Don't we? Kiwis are an exotic fruit which we can find easily in the market. But do you know? The health benefits associated with kiwis have a long list? You don't know? We thought so. Kiwi contains roughly 230% of the daily intake of Vitamin C in our daily diet. If you cannot find multiple Vitamin C enriched fruits, we highly recommend eating at least 1 kiwi a day.
There are certain benefits from kiwis, including a better immune system. Kiwis are also rich in antioxidants, and antioxidants help eliminate free radicals from our body and reduce the oxidative stress within us.
Contains: 100g of Kiwis include 93mg of Vitamin C.
---
5. Broccoli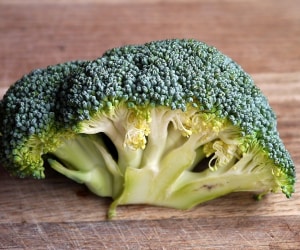 A lot of us will agree to this fact that we do not like the way Broccoli tastes! Children mostly stay clear when there is Broccoli in the dinner. But, Broccoli is a cruciferous vegetable that provides dozen of health benefits with just a small consumption. Numerous observational studies have shown that eating or consuming Broccoli is inversely proportional to the level of oxidative stress in our body.
Broccoli contains lots of fibers and nutrients, which help maintain the body's inflammation level. Numerous studies have also shown that cruciferous vegetables also help fight cancer, reduce diabetes, and improve immunity.
Contains: 100g of Broccoli includes 89mg of Vitamin C.
---
6. Strawberries
Strawberries are renowned for their juicy taste, bright texture, charismatic aroma & sweetness. We all have a knack for strawberries, don't we? While this fruit is just as healthy, there are certain undeniable benefits of the Strawberries that we are eager to learn about. Because the reason is, oh come on! Do we need to have a reason to eat Strawberries?
Strawberries are said to be a rich source of magnesium & potassium. They are said to have a potent mix of all the nutrients, including Vitamin C. Just one serving, about 8 Strawberries tend to provide more Vitamin C than an orange.
Contains: 100g of strawberries include 89mg of Vitamin C.
---
7. Lemon
The sour taste of a Lemon is famous for many reasons! A Lemon can give your gravy a kicky taste! A glass of lemonade in the summer can give you a reason to breathe in the hot weather! While we appreciate the taste of this vegetable/fruit, we certainly underestimate the health benefits associated with it. Lemons can help with various health-related factors, such as a decrease in the risk of heart disease or an increase in the risk of diabetes.
Contains: 100g of Lemons include 53mg of Vitamin C.
---
8. Oranges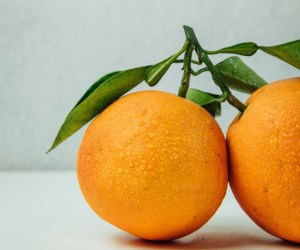 Orange belongs to the citrus species. The sweet & sour taste of these fruits can tend to give a lot of benefits. It is also known to be sweet lime. Do you know, just eating an orange a day could keep the Vitamin C deficiency away? Yes, you heard it right. A single orange could make you stay away from the risk of fungal infection and also could help to improve your skin. Vitamin C plays a very vital role in the overall development of your body. A human body must keep the Vitamin C intake regular. Therefore, always go with the easiest source; in this, we have an Orange.
Contains: 100g of Oranges include 53mg of Vitamin C.
---
9. Papaya
One more easily available fruit in the market is a Papaya! We can find Papaya in almost every season. While this fruit tastes good, it is also a rich source of Vitamin C. It also contains antioxidants that help to reduce the risk of cholesterol. Papaya works in a way that helps in reducing oxidation levels in your body, which contributes to lower cholesterol.
Contains: 100g of Papaya includes 61mg of Vitamin C.
---
10. Tomato
What is the most common vegetable you can find in your home fridge always? The answer will be Tomatoes. Tomatoes are very efficient as they can go with most of your daily recipes. Tomatoes are a rich source of the antioxidant lycopene, which helps reduce oxidation levels in the body. Also, its significant constituents are Vitamin K, Vitamin C, Potassium, and folate.
Contains: 100g of Tomatoes include 23mg of Vitamin C.
---
Side Effects Of Too Much Vitamin C
Side effects from the over consumption of Vitamin C are infrequent. Although an intake more fabulous than 2000mg/day is not recommended, it can cause stomach upset and diarrhea. The doctor suggests pregnant women not overdose on Vitamin C, which can seriously harm their baby who is still in the womb.
However, there are also some side-effects of consuming too little Vitamin C as well. Those side-effects are as follows:
Anemia
Bleeding Gums
Weakened teeth
Easy Bruising
Nose Bleeding
Painful joints, etc.
A severe form of Vitamin C deficiency causes Scurvy, which is found in older malnourished adults.
---
🌟 Vitamin C Foods Frequently asked questions
✅What food has the highest source of Vitamin C?
All the vegetables and the fruits mentioned in this article have the richest Vitamin C source in them.
✅How can I increase Vitamin C in my body?
As mentioned in the article, you can consume these Vitamin C enriched foods to increase your body's Vitamin C levels.
✅Is Banana rich in Vitamin C?
No, a Banana does not contain much Vitamin C. Although, Bananas are rich in Vitamin B12.
✅How much of Vitamin C do I need daily?
You should at least take 65mg to 90mg of Vitamin C per day. The upper limit for Vitamin C intake is 2000mg/per day.
---
Conclusion: 10 Best Vitamin C Foods
Vitamin C is crucial for your immune system, bones, teeth, and the heart's proper functioning. We need to consume food containing Vitamin C in every way possible. Not consuming enough can start showing adverse effects on your body. While citrus fruits are a great source of Vitamin C, there are several other fruits and vegetables which consist of Vitamin C and many other nutrients. In short, we need to take a wholesome diet regularly if we want our body to function correctly, especially in this Coronavirus pandemic.
We hope you find our latest article on 10 Best Vitamin C rich foods helpful. If you did, kindly let us know in the comments section down below.

10 Best Vitamin C Foods For Your Body's Growth (Updated 2023)