5 Best Turmeric Supplements 2023: What to Look for in Supplement?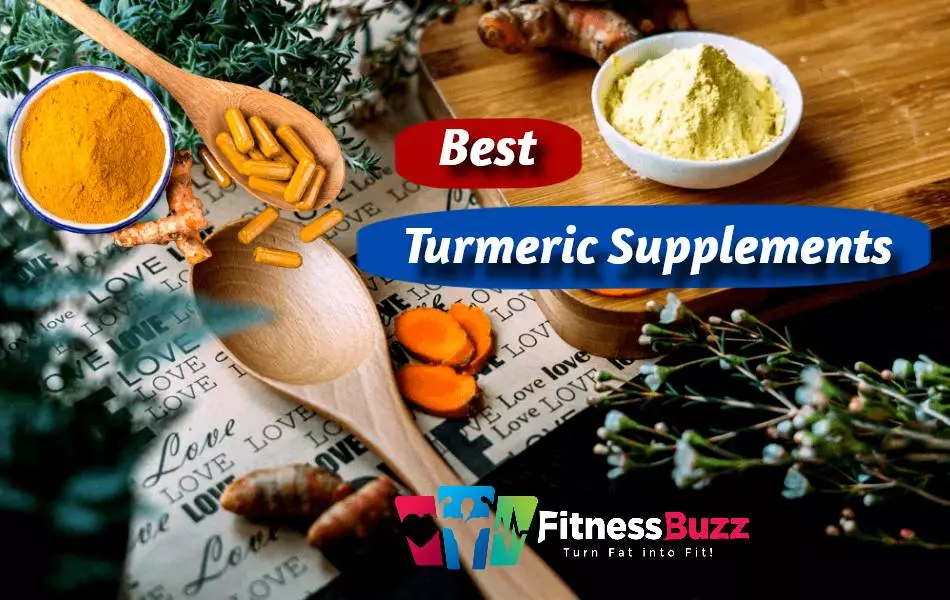 Turmeric has a crucial role in different body functions. One use case of turmeric is for healing wounds and reducing inflammation. Moreover, turmeric supplements also have some significant benefits. Turmeric plays an integral role in our foods. However, turmeric supplements become essential for those who lack turmeric in their diets. The yellow-orange spice is beneficial for improving heart health and has antioxidant properties. It also works for depression and skin conditions.
Hence, you can find turmeric-infused beauty products. Furthermore, we have narrowed our search by mentioning the top 5 turmeric supplements for your reference. Those who want to incorporate the multipurpose yellow-orange spice into their regime can analyze these supplements.
---
5 Best Turmeric Supplements 2023
1. Thorne Research Curcumin Phytosome – Sustained Release
Thorne Research Curcumin Phytosome – Sustained Release
as of November 28, 2023 5:51 pm
You can find numerous Thorne Research supplements well-known for their quality. Curcumin Phytosome – Sustained Release has a well-absorbed curcumin formula. In order to boost the absorption of curcumin in your body, Thorne has developed a patented formula, a compound called Meriva, that is standardized to contain 18–22% total curcuminoids. Meriva contains lecithin, which is a type of fat found in foods like eggs and soybeans. It has been shown that Meriva produces 29 times better absorption of curcumin in humans. And this product contains 500 mg of Meriva per 2-capsule serving. It helps maintain a healthy inflammatory response throughout the body. Furthermore, it helps relieve occasional aches, muscle soreness, joint stiffness, and other conditions.
The product is derived from natural flavors and colors. It does not contain gluten and soy and has numerous positive customer reviews. Please read every information on its official website before use. The side effects of curcumin may include diarrhea, nausea, etc.
---
2. Garden of Life mykind Organics Maximum Strength Turmeric Joints & Mobility Support
Garden of Life mykind Organics Maximum Strength Turmeric Joints & Mobility Support
as of November 28, 2023 5:51 pm
The herbal supplement comes from a renowned brand. As its name suggests, it helps promote joint health and mobility. The great thing is the product is certified-USDA organic and non-GMO project verified. You can get five times the strength with the product. This product uses 500 milligrams of curcuminoids with black pepper fruit to enhance absorption. It also contains ginger root, another anti-inflammatory compound that can help reduce joint pain and support healthy digestion. Interestingly, it is a power-packed formula containing fermented turmeric and organic ginger root for bioavailability.
Further, this supplement contains some probiotics that can aid in digestive disorders. Though the amount of probiotics found in this supplement is low, it is something to be aware of if you are someone who is prone to digestive symptoms.
---
3. Life Extension Super Bio-Curcumin Turmeric Extract
Life Extension Super Bio-Curcumin Turmeric Extract
as of November 28, 2023 5:51 pm
Next on our List of Best Turmeric Supplements is a product from Life Extension called Super Bio-Curcumin Turmeric Extract. This formula contains BCM-95, which is a formula that has been shown to be nearly seven times more usable by our bodies than curcumin alone. Also six times more usable than in the combination of turmeric and piperine.
In this product, each capsule contains 400 milligrams of the BCM-95 complex that contains 380 milligrams of curcuminoids which is also the active compound from the root extract, along with the turmeric rhizome essential oil, which the manufacturer believes helps in enhancing absorption.
The product comprises vegetarian capsules and has other significant ingredients. Additionally, it helps inhibit inflammatory factors in joints. The product also works for cardiovascular health and immune response. It offers whole-body health benefits and is more well-absorbed than standard curcumin. The brand produces essential supplements to ensure better health. The product offers full-body health support and contains absorbable curcumin.
---
4. KaraMD Turmeric CCM
The doctor-formulated product is professionally lab-tested for quality. In addition, it is an anti-inflammatory curcumin supplement and supports joint health. It is quality-inspected and one of the unique formulas. Interestingly, it is four times more concentrated than regular turmeric alone. The product contains Boswellia to help relieve pain and inflammation. Boswellia, along with Turmeric Curcuminoids, forms a unique combination that makes use of multiple receptor pathways to help naturally ease inflammation and also promote healthy cartilage and joints. Eventually, the ingredients help promote joint repair, and the product is manufactured in an FDA-registered facility. Also, the product comes with an unconditional 90-day refund guarantee which further instills the confidence of the buyers.
---
5. Nordic Naturals Zero Sugar Curcumin Gummies
Nordic Naturals Zero Sugar Curcumin Gummies
as of November 28, 2023 5:51 pm
This is another quality supplement that comes in the form of gummies which is a good option for people who prefer chewable options. Also, this product is approved by ConsumerLab and goes through third-party testing, which ensures purity, potency and freshness. The important thing to consider while buying these gummies is that they are sweetened with sugar or a no-calorie sugar alternative. Though these gummies do not contain any added sugar, it can be a preferable for people who have issues with blood sugar.
In addition, this supplement generally contains a lower dose of nutrients than other types of supplements, and the amount of curcumin per two servings is only 200 milligrams. Anyone looking for delicious mango-flavored gummies with Longvida® Optimized Curcumin can consider the product. It is designed for a healthy response to inflammation. Moreover, the product helps promote a healthy metabolic balance, is free from gelatin and added sugar, and is a vegan gummy for adults.
---
Are these turmeric supplements good?
These products cater to different benefits. Some have antioxidant effects while, on the other hand, some help reduce inflammation. Some products also support joint health. Hence, people can analyze them meticulously to benefit from turmeric and curcumin. People with an ailment or on medications should ask a doctor before using any dietary supplement. These products will help you benefit if you use them according to your doctor's recommendations and considering your health requirements.
People with gallstones and diabetes should also be highly conscious before incorporating a turmeric supplement into their regime. If these supplements do not help you get enough turmeric content, please ask the doctor and consider other alternatives.
---
Are the top 5 turmeric supplements effective?
Everyone has a different health requirement; hence these turmeric supplements may work for some people. Anyone who wants to incorporate a healthy diet with turmeric supplements can use them. These products are from top manufacturers and ensure maximum safety for their customers. However, the individual results of turmeric supplements may vary. Overdosing on anything yields significant side effects; hence you should be mindful of your requirement for turmeric and curcumin.
Furthermore, please ensure that you do not have any allergies to the ingredients in these turmeric supplements. These products have well-defined ingredients and work to protect people from inflammation. So, you can ask your doctor about how to use the turmeric supplement.
---
Are these Turmeric Supplements worth it?
You can visit their official websites to know the cost. They offer numerous health benefits, which justifies their costs. So, you may get value for your hard-earned money. However, some products may not suit some people due to various reasons. You can analyze these turmeric supplements from a cost and benefits standpoint. One should know how these supplements work to offer you health benefits.
If you encounter any side effects with these turmeric supplements, please inform the doctor immediately and discontinue their use. So, one should always be mindful of the dosage and product form of a turmeric supplement to avoid side effects.
---
Who can Benefit from Taking Turmeric Supplements?
Curcumin is a compound found in turmeric that has been studied extensively for its anti-inflammatory properties. It has even been shown to help manage symptoms of some inflammation-related conditions. Despite the impressive initial results of many studies, further research must determine the most effective forms and doses of curcumin. The absorption of curcumin supplements is relatively low, and more work should be done to develop a supplement that can be taken daily.
While much of the research on turmeric and curcumin has either been done in vitro (in Petri dishes) or in animals, and human studies have been inconclusive, there are many claims that it is a promising option for fighting cancer.
Having said that, turmeric supplements may be helpful for the following people:
People with Digestive Issues: 
Turmeric has a history in traditional Chinese and Indian medicine for hundreds of years to treat gastrointestinal and digestive issues. It has also been studied and proven to reduce inflammation and aid digestion. Few emerging studies have suggested that curcumin is as effective as omeprazole in relieving symptoms of bloating, stomach pains, and gas after four weeks of treatment. Curcumin has been on the market for a long time and has been used to help with many different issues.
People suffering from  inflammatory bowel disease: 
A 2018 study suggested that taking an 80-milligram curcumin supplement three times a day for four weeks significantly reduced the frequency of urgent bathroom visits among people with mild to moderate ulcerative colitis. A small study conducted by scientists at the University of California has found that taking curcumin along with melamine, a common medication used to treat ulcerative colitis, may improve symptoms more than just medication alone.
People suffering with knee osteoarthritis:
As with other forms of arthritis, there has been researching done on the benefits for people with osteoarthritis that may not be quite as compelling as those with RA; however, these benefits might still help some people when combined with other treatments. Some recent studies suggest that Curcumin supplements may reduce symptoms of pain, but they do not seem to help with joint stiffness or improve the ability to participate in activities.
Turmeric has so much to offer to your health. Here under are some significant benefits of using the spice:
Brain health: It may help improve mood and memory and work for treating depression. In addition, people may use it to treat headaches.
Skin health: Turmeric may help treat acne and provide a rich glow to the skin. In addition, it may help treat dull skin and reduce dark spots. Hence, many leading cosmetic brands infuse turmeric as their main ingredient. It may help prevent premature aging.
Wound healing: Since time immemorial, turmeric has been used widely as a remedy to heal wounds. Interestingly, the ingredient is also used in modern homes nowadays. The spice may help heal wounds by reducing inflammation. It may have a favorable implication on our bodies.
---
What Is Turmeric Good for?
Turmeric has a wide array of health benefits. First and foremost, it is used in many cuisines to enhance their flavor and tastes. Curcumin is an active ingredient in turmeric that has anti-inflammatory properties. Thus, the medicinal value of turmeric is very high. Moreover, curcumin may help reduce the chances of heart diseases. You should consult your dietician about how much turmeric you need to take in a day. Furthermore, turmeric is also associated with relieving pain. It may help improve liver function and is filled with anti-inflammatory properties. The spice may aid digestion and have protective effects against prostate cancer.
Does turmeric have anti-inflammatory effects?

Turmeric is well-known for its antioxidant and anti-inflammatory effects. It is infused in many dietary supplements for its
medicinal properties
. Furthermore, the ingredient contains curcumin which may help reduce swelling. People often use curcumin as a home remedy to treat and
heal wounds
. However, people need to wait for some duration to observe the anti-inflammatory properties of turmeric.
What are the side effects of turmeric?

In most people, turmeric does not yield any side effects. However, its mild side effects may include nausea, stomach discomfort, diarrhea, etc. Moreover, the side effects may result due to overdosing on turmeric. People also apply turmeric on their face and skin, so it is considered safe when used in recommended dosage.
Who should not take Turmeric Supplements?
People need to take extra precautions when taking a dietary supplement. Moreover, those having gallstones should avoid having its supplements. People who have diabetes should also be cautious because curcumin may reduce their blood sugar levels. Furthermore, people deficient in iron should use turmeric mindfully. People should also know the effects of turmeric on surgery and talk to their doctor. People with liver problems may also not use turmeric supplements.
Though, in general, Turmeric supplements are considered to be safe, people with the following health conditions should refrain from taking them.
Pregnant and Breastfeeding Women: There is not enough research to determine if turmeric supplements are safe for pregnant or breastfeeding women. While it is somewhat familiar, turmeric supplements could also be unsafe and cause harm to the fetus or infant.
Kidney Stones: Turmeric is high in oxalate and can bind with calcium which can cause kidney stones formation
Bleeding Disorders: Turmeric might slow the ability of your blood to clot, which can make bleeding problems worse.
Deficiency of Iron: People who are deficient in iron should refrain from using these supplements as that can interfere with Iron Absorption.
Gallbladder Problems: Turmeric may cause the gallbladder to contract, which will worsen any gallbladder pain that is present.
How much time does it take Turmeric Supplements to work?
The length of time that turmeric stays in your system largely depends on your body composition, activity levels and general health. Some of the factors that contribute to how long turmeric stays in your system are how much of it you've consumed, what your body composition is like and how active you are. Some people can even pass through their systems within a day or two if they follow a strict diet & exercise routine. Studies have suggested that traces of Curcumin, one of the most potent antioxidants, could be detected in the brain up to 96 hours after consumption when taken at the correct dosage.
We recommend that you take a dose of turmeric everyday in order to maintain the levels of curcumin within your body. If you're eagerly anticipating the delivery of a delicious, nutritious box of turmeric shots, then you might notice the benefits in as little as 4-8 weeks.
Are there any Alternatives to Turmeric Supplements?
Turmeric is often known for its use in cooking or baking, but it can be combined with active ingredients like black pepper to increase your meal's absorption. Homemade smoothies are a great alternative to supplements. People can change the ingredients to suit their preferences, and they're a much better way to get an extra dose of nutrients. Making food and drink with turmeric gives people more control over the ingredients they consume and, in turn, better health outcomes.
You can also include turmeric and black pepper in Protein and energy balls to try something new. Health shots, also known as health elixirs, are liquid supplement that often includes ginger and turmeric. They are perfect for those who are always on the go or don't want to lug a heavy jar full of supplements with them at all times.
As many people would agree, turmeric is a beautiful spice that offers many health benefits. However, when it comes to supplements they are much more concentrated and provide higher therapeutic doses of curcumin.
The FDA regulates dietary supplements and advises consumers to be cautious about the claims made by manufacturers. The FDA has been criticized for not aggressively regulating supplements enough. Still, it has recently stepped up its efforts to make sure that companies are following the law and creating products that work following their label.
---
What to look for when purchasing a turmeric supplement?
It is essential to get a suitable turmeric supplement to benefit. Many people often encounter challenges searching for the best supplement as they do not know the buying guide for a turmeric supplement. Here under are some factors that they can take into account while purchasing one:
Ingredient concentration: When getting a turmeric supplement, we need to consider the ingredient concentration. First and foremost, people should emphasize the amount of curcumin. They should also know the absorption rate for getting a suitable supplement.
Dosage: People should know the appropriate dosage when buying a turmeric supplement. Some products offer a higher concentration of curcumin. Hence, people should understand the dosage and capsule size. Most importantly, they should consult a doctor to know the curcumin they need.
Certifications: Of course, considering certifications and third-party lab results are substantial. The product should be tested for quality, purity, and potency. It should also not contain any heavy metals and allergens.
---
Which is the best turmeric supplement?
The turmeric supplement that does not pose side effects and yields significant results in the stipulated time is viable. So, people should visit their official websites to learn about other ingredients in these turmeric supplements. People with allergies to turmeric should not use the product. Every turmeric supplement has its perks and benefits. So, it isn't easy to find suitable turmeric supplements that work for everyone. These top 5 turmeric supplements have many benefits and are reputed brands. So, it is essential to assess these supplements before finalizing a buying decision.
Top 5 Turmeric Supplements Review

These products have other beneficial ingredients with turmeric to enhance their properties. Some have a well-absorbing capacity and help relieve aches. On the other hand, some products help cater to promoting
joint health
. Above all, these products have a decent portfolio of health benefits, including antioxidant and anti-inflammatory properties. They are our top picks as they have unique formulas and come from renowned brands.
---
🌟 Top FAQs on Turmeric Supplements
What is Turmeric good for?
Turmeric is a spice that is used in both Western and Eastern medicine. It is an effective anti-inflammatory agent and is used to treat many different ailments, including skin disorders, indigestion, diarrhea, respiratory infections, allergic responses, digestive disorders, liver conditions, and mental health conditions, such as depression.
Who should avoid using Turmeric Supplements?
Small doses of turmeric should be safe for most people, but larger amounts may thin the blood, posing a danger to those taking blood thinners such as warfarin. They do, however, state that cooking with turmeric should be fully safe. People who have gallbladder problems or are prone to bleeding should avoid taking turmeric supplements. Turmeric should not be consumed by women who are pregnant or breastfeeding.
Can I take Turmeric Supplements on a daily basis?
Doses of 500–2,000 mg of turmeric per day may be effective. High doses are not recommended for long-term use. People should consult a doctor about a supplement plan.
Which is the best time to take Turmeric Supplements? 
Most people know that taking turmeric in the morning to kickstart their day or before bed to combat inflammation from the day's activities works well for them. It is better to take turmeric with a meal because curcumin absorption is increased when combined with healthy fats.
Is Turmeric beneficial to hair growth?
Turmeric is known to have anti-inflammatory properties. This herb is seen in traditional treatments for hair loss. It also aids blood circulation to the hair follicles. By incorporating turmeric into your haircare regime, not only could you promote scalp health, but turmeric's proposed antioxidant properties could help your hair to grow longer and stronger too.
What is the difference between Turmeric and Curcumin? 
Turmeric is a yellow-colored spice that is used in cooking, teas, and other food preparations. It is often used as a food dye because of its bright color. It is made from the fresh rhizome root of turmeric, which is bright yellow on the inside but looks similar to ginger. Curcumin is actually a compound found in turmeric, which offers numerous health benefits. Both terms are often interchanged on many marketing platforms and supplement labels, but they are not the same thing.
What does Turmeric taste like?
Turmeric is an earthy yet slightly citrusy spice that has been used in Indian cuisine for centuries. This spice can be used on its own, but it is best paired with other herbs, spices and flavors to balance the taste. One example would be with other spices like cumin and coriander, which can be combined with sweeteners like honey to help balance the taste. Turmeric can also be found in tea across many.
How much Turmeric is safe to be taken?
On the basis of available research, the recommended dosage of 150-250 mg of curcumin per day and 1000-1500 mg of organic turmeric root powder. But few studies suggest the usage of a higher amount of curcumin for short durations. But for a longer duration, we suggest that you stay in a safe range for daily consumption. 
---
Wrap-Up: 5 Best Turmeric Supplements 2023
The top 5 turmeric supplements promote different functions. Of course, turmeric is included in Indian cuisine due to its rich taste and other health benefits. You can select the one by consulting with a doctor. Again, we will develop another informative article to help you get essential dietary supplements.
That's all for now!
Disclaimer: The information in this article is from different internet sources and may update. Therefore, we advise you to consult with your doctor before availing yourself of any products. You should also know its pros and cons, benefits, applications, dosage, and other side effects.