Weight management programs help us get the desired weight. However, we face a lot of ups and downs during the journey. Restrictive diets and intense exercises are the two common methodologies that people often follow. However, a weight loss program may not work for everyone. One must stick to the plan that suits the best. In this regard, identifying the health status and deciding on a weight loss program can do wonders.
Fortunately, we have customized plans nowadays that help us lead healthier lives with the desired weight. With many plans in the market, we often get confused. In this regard, Perfect Body brings the easiest way to follow an online weight loss plan. If you are fed up with the following general weight loss programs, the customized plan by Perfect Body may help you.

-50%
$2.58/week
With 28-Day Meal Plan
The Perfect Body is a personalized, customizable weight loss solution that can help you achieve your desired body weight safely and sustainably. With this program, you can finally get the physique you've been dreaming of.
In-Depth Perfect Body Review – What is the Perfect Body?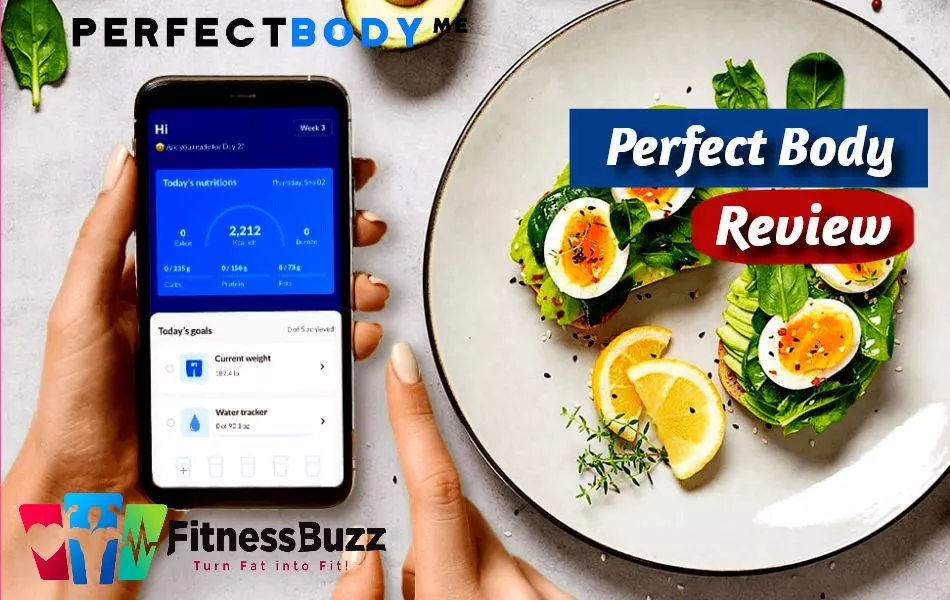 It is a company that offers personalized plans for healthier weight loss. People need to answer basic questionnaires about their eating habits, allergies, lifestyle, cooking, and more. Based on your answers to the questionnaire, you get a personalized meal plan approved by nutritionists. Interestingly, it has more than 65,000 happy clients from 50+ countries. Additionally, the questions for male and female users are slightly different.
Benefits of Perfect Body:
Personalized meal plan: Of course, general meal plans will not yield significant results for everyone while following the weight loss goals. In light of this, Perfect Body brings nutritionist-approved personalized meal plans with over 1,000 easy-to-follow delicious recipes. Thus, you eat what you and your body love daily. The best thing is that it fits your lifestyle and schedule.
Handy auto-generated shopping list: Expensive yet hard-to-obtain ingredients often kill the cooking mood. Thus, you need simple and readily available ingredients which help you cook daily without much hassle. So, Perfect Body has what it takes with the handy auto-generated shopping list. You can shop or send a family member to the store to shop for bulk items. The meal plans have simple ingredients you can find in any store. You also get customizable meal and ingredient substitutions.
Affordable: You can save a lot with Perfect Body subscriptions. It comes as a one, three, and six-month plan. With the one-month plan, it will cost USD 9.75 weekly. On the other hand, the three-month plan saves 25% and costs USD 4 per week. You can save a decent 50% with the 6-month plan that costs USD 2.58 per week.
Who Should Use Perfect Body?
People who are frustrated with restrictive diets can use it. In addition, those who want to lose more weight in the least stressful way can try Perfect Body. It is for those who seek a long-term nutrition plan. People who are fed up with ineffective general weight loss programs and books can also give it a shot.
Those who want to improve productivity and sleep quality can also purchase Perfect Body's plan. However, one should consult a doctor before trying meals with Perfect Body.
How does the Perfect Body Work?
When you visit its official website while selecting the gender, it presents some basic questions. They are related to health, lifestyle, age, height, weight, etc. Based on the responses, they formulate a customized meal plan that you can follow and may be regenerated after 28 days.
All the plans are checked multiple times to deliver the best schedule to the users. You can get maximum benefits with a meal specifically customized for your body. You can also track your activities and perform various exercises.
Furthermore, successful weight loss plans help you achieve the desired weight without hampering your body functions. Hence, the Perfect Body meal plan is meant for you and does not entail complex formula.
Drawbacks of Perfect Body
Every coin has dual aspects; hence Perfect Body may not be feasible for those who do not want to cook daily. Per their meal plans, you need to invest some time to cook
healthy meals
. Thus, some people may not make it to cooking daily. 
Perfect Body Diet Plan Review
It consists of the healthy recipes your body needs to perform better. No meal plan can change your weight unless you incorporate healthy habits into the regime. Hence, the meal plans are generated to fit into your routine. You also know how many calories you consume with Perfect Body. It is a good way to keep track of nutritional requirements.
Also, you get detailed instructions about how to prepare a dish. It shows the duration required to prepare the meal. Thus, you can keep an eye on everything. Furthermore, people are often allergic to few ingredients. Hence, it hampers their desire to cook the right meal. In this regard, Perfect Body helps them by considering their allergies to provide the safest meals. This way, you can easily get on the weight loss journey track without getting side effects from a meal.
Differentiating Features of the Perfect Body
The best thing that helps Perfect Body stand out is that it fits your lifestyle and schedule. You do not need to restrict yourself much while following the meal plan suggested by Perfect Body. With easier and more delicious recipes, you can stay satisfied. It also adapts to your progress over time. It tracks and counts everything to help your weight management journey.
In addition, it gets you results that last. Thus, the weight loss assistant by Perfect Body helps you exercise and eat without sacrificing your love for food. Of course, you must follow a healthy lifestyle to achieve significant results.
Perfect Body Review: Is it any good?
The DIY experience at Perfect Body while getting significant nutrition can be feasible. Your fitness journey simplifies with detailed tracking of everything you eat and drink. It helps you know what to do and what not in the fitness journey. So, Perfect Body is a good example of how you can harness the power of technology to enhance your fitness journey.
The multifunctional app with Perfect Body is the key to operating it. The easy-to-follow nutrition plan lets you focus on the practical approach to your health. Hence, with utmost convenience from home comfort, you can personalize your fitness journey at your fingertips.
Top FAQ on Perfect Body
What is a Perfect Body nutrition plan?
Perfect Body is a customizable weight loss plan that helps any individual to achieve their weight loss goal easily and safely. The meal plan of Perfect Body includes more than 1000 recipes that you can make with ingredients you love. Perfect Body teaches you healthy eating habits that give you long-term results.
Is a Perfect Body diet safe?
Yes! A perfect Body diet is safe. But you need to consult a doctor or take a little more preparation if you are breastfeeding or suffering from high blood pressure, or have diabetes.
How fast will I be losing weight on a Perfect Body diet?
As we all know, everybody's body structure is different and therefore, the weight loss rate is different for each individual. Losing weight entirely depends upon your metabolism.
What should I drink during the diet?
During the diet, water is the best option. You can also take tea or coffee.
How can I get a refund?
If you are unhappy with the benefits of Perfect Body and want to cancel your meal plan, then you contact them for a refund within 14 days.
Conclusion: Perfect Body Review – Is Perfect Body reliable?
It is a customized system emphasizing weight management programs while getting healthy nutrition. While answering the quiz, you will know that the platform also considers your current health status to formulate the best meal plans for you. You can also save a lot while buying its 6-month plan. Many people had a great experience with Perfect Body.
You can also find many video reviews on its official website. You get your personalized weight loss assistant by answering only the 60-sec quiz. People who want to invest their time into cooking some healthy meals for the day can try Perfect Body. It is the one-stop platform to get customized grocery lists, healthy and delicious nutritionist-approved recipes, and much more.
That's all for now! Stay tuned with us.
Disclaimer: You should always consult a doctor before using the product. The article does not guarantee anything that you will experience the desired results. Before buying a product, you must check its official website for updated information about the cost, specifications, and other details. Some information in this article may update; hence checking with a product's official website is essential. The article information is for educational and informational purposes only. The use of any information provided by us in this article is solely at your own risk. We are not medical health practitioners.
Perfect Body Review
Although you can track the calories burned from walking, there is no way to accurately record the calories burned from other forms of exercise. It is important to be mindful of calorie intake and expenditure to ensure weight loss goals are met.
Pros
It offers personalized meal plans for healthier weight loss.
It offers 1,000 easy-to-follow delicious recipes.
Handy auto-generated shopping list.
The meal plans have simple ingredients you can find in any store.
You can save a lot with Perfect Body subscriptions.
28-day meal plan.
Those who want to improve productivity and sleep quality can also purchase Perfect Body's plan.
You can also track your activities and perform various exercises.
Cons
Perfect Body may not be feasible for those who do not want to cook daily.