There are thousands of companies getting started every year, but people like us get baffled when it comes to choosing a CBD company, specifically CBD topical products. Hundreds and thousands of CBD products are available in the market, but which one to choose? Well, TheraOne is one of the major players in topical CBD products. In this TheraOne review, I'll be giving an honest review on what the products are and how they deliver significant value to their users.
TheraOne is a new branch of the company named Therabody, which was formerly known as Theragun. The new company focuses on delivering topical CBD products that can help overcome pain and manage strained muscles. Well, it's worth mentioning that the company started in 2009 after Dr. Jacob (founder) went through a severe road accident; since then, Dr. Jacob and TheraOne (Theragun) have been focusing on delivering the best value to CBD consumers.
Dr. Jacob Wersland started with what he could not get and has been working consistently to deliver excellent products for pain, stress, sleep disorder, and more. Well, Theragun rebranded itself as TheraOne in 2020, which helped deliver the vision they were working on. So you can say that TheraOne is born after lots of research and development with scientists, trainers, and physical therapists. It basically focuses on recovery after physical exercises and relaxing sore muscles.
In addition to all this, it's worth mentioning that TheraOne has made its place among the top-tier players in CBD products; these products can be beneficial in terms of product stability and effectiveness. One of the critical factors responsible for making TheraOne a popular product among the top-tier players in CBD products is its Biosorb™ Technology; well, the Biosorb tech has its patent-pending.
Now, we are all done with the overview part of the company, and it's time to look at the products delivered by TheraOne, making it an excellent choice among other similar products. The TheraOne has been delivering a wide range of CBD products, including CBD balm sticks, body balm, lotion, and some devices as well. But before we hop into the CBD products offered by TheraOne, let's take a look at some other key factors that are worth mentioning.
---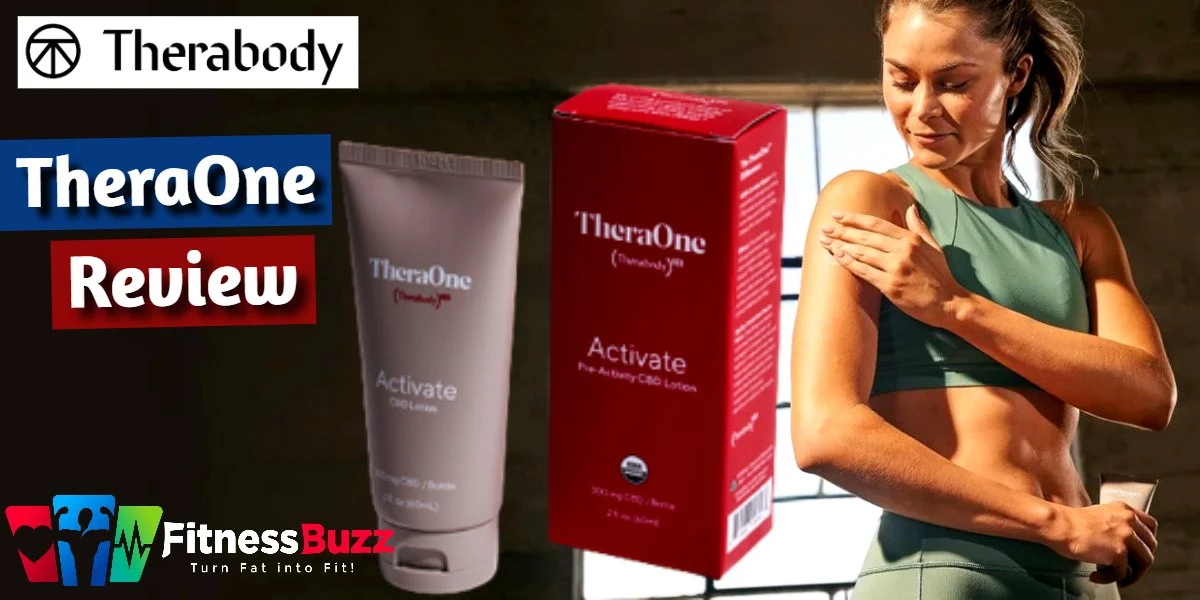 One of the major reasons is its technology and use of organic ingredients; TheraOne uses its Biosorb Technology, an important factor for increasing effectiveness, consistency, and product stability. In addition to all this, another major factor is the use of organically grown hemp which uses full-spectrum and organic processes for extraction to ensure the purity of the product.
It's worth noticing that, unlike other companies which started with the sole purpose of earning a profit, whereas TheraOne's founder focused on delivering relief from the pain which he encountered, this, as a result, helped in delivering their product with a better vision and mission. So, let's take a look at these products and have a look at the positive and negative aspects of these CBD products.
---
TheraOne CBD Lotion is suitable for athletes and those who have active lifestyles. It has natural ingredients such as organic white camphor oil, black pepper oil, and turmeric CO2 that can help promote your muscles' activeness, which can increase your endurance during a workout or race.
TheraOne CBD Lotion contains several key ingredients to improve your performance in the gym or on the field. It can be an excellent choice for pre-workout activation and warming up targeted areas before you head out for a run or a game! TheraOne CBD Lotion uses sustainable practices such as growing organic hemp in the US and certifying it with third-party lab testing to ensure its purity while also delivering a healthy dose of CBDs.
In addition to this, it's worth mentioning that TheraOne CBD solutions have a rating of 95% USDA certified organic, making TheraOne an excellent choice for users. The TheraOne Activate CBD lotion costs around $49 for 2oz. with an amount of 300mg full-spectrum CBD, which seems fair to me.
Key Points
---
TheraOne offers a natural alternative to sleep aids by promoting restorative sleep. The TheraOne Sleep CBD Tincture is infused with CBD, a non-psychoactive component of cannabis that is known for its calming and relaxing effects. Sleep is essential for physical and mental health, but it can often be challenging to obtain. It is scientifically formulated with USDA-certified organic CBD and consists of an all-natural blend of Chamomile oil, Lavender oil and valerian root extract. A lack of sleep not only makes us feel tired, dizzy, and out of sorts in the morning, but it can also affect our cognitive performance.
TheraOne's CBD-Infused Tincture helps promote restful sleep by relaxing the body and stabilizing the mind throughout the night. TheraOne has all organic ingredients to ensure the product contains no THC or other psychoactive substances that could cause unease during usage or while recovering from an overdose.
TheraOne Sleep CBD Tincture includes natural ingredients like organic valerian root, lemon oil balm, and chamomile oil; these natural ingredients can be beneficial for promoting better sleep quality while promoting a sense of calmness and restoring normal sleep. The single 1 fl. oz. of TheraOne Sleep CBD Tincture costs around $80 with an amount of 1000mg of full-spectrum CBD.
Key Points
---
TheraOne CBD Lotion is perfect for post-workout recovery. This cooling lotion combines ingredients like organic eucalyptus oil, peppermint oil, and organic arnica oil to help minimize inflammation, ease the aches, and soothe the discomfort of muscles.
TheraOne CBD Lotion is a great way to find relief from muscle soreness and swelling – all without harsh chemicals that may cause skin damage or the release of toxins during application and contact with the skin. In addition to all this, it is worth mentioning that the ingredients mentioned above can help give the refreshing essential oil that can help improve circulation, meanwhile giving a cool and soothing experience to you. The Recover CBD lotion costs around $49 for 2 fl. oz/ 300 mg full-spectrum CBD.
Key Points
---
TheraOne Revive CBD Body Balm is a potent solution that helps ease discomfort, soreness, stiffness and restores the targeted body parts. In addition to all this, it is worth mentioning that the CBD body balm is USDA-certified and cruelty-free.
The balm includes some organic and natural ingredients, including organic turmeric CO2 oil, organic menthol, and refined shea butter. These organic ingredients can help you in multiple purposes, including delivering cooling and soothing effects while nourishing and helping skin retain moisture. 1 oz. With 500mg of full-spectrum CBD costs around $65.
Key Points
---
TheraOne's CBD Massage Oil is perfect for a soothing relaxation treatment to rejuvenate the body and mind. TheraOne Soothe CBD Massage Oil contains some organic ingredients, including organic golden jojoba oil, lavender oil, and eucalyptus oil.
TheraOne Soothe CBD Massage Oil is a unique blend of certified organic ingredients that are specifically made to melt away the tension and stress in your muscles. You can use this massage oil to relieve your body from any pain or tension (muscles) without any side effects. TheraOne Soothe CBD massage oil costs around $65 and offers 4 fl. oz./ 500 mg Full-spectrum CBD.
Key Points
---
TheraOne Revive CBD Body Balm Stick is a convenient and portable stick designed for on-the-go applications. It eases discomfort, stiffness, and tension for all types of skin. TheraOne Revive CBD Body Balm Stick is USDA Certified Organic and uses natural ingredients that are effective for your skin. It also contains CBD oil, which has an anti-inflammatory effect on the body, making it more rejuvenated and less painful.
Some of the other main ingredients include organic turmeric CO2 oil, organic menthol, and organic refined shea butter; these ingredients can be helpful in delivering a soothing and cooling effect meanwhile deeply nourishing, helping skin retain moisture. The CBD Balm stick costs around $75 for 1.67 oz./ 835 mg full-spectrum CBD.
Key Points
---
Therabody offers some excellent deals in terms of subscription as you can get along with a customized plan for yourself; in addition to this, you can also skip, pause or even cancel your subscription depending upon your needs. As I have already mentioned earlier, TheraOne and TheraBody offer some customized bundles depending upon the need; these bundles include, Better sleep bundle, work from home set, etc.
It's also worth mentioning that you can also change your future orders and shipping frequency depending upon your needs, and the most important factor why I usually prefer going with the subscription plan is saving some extra bucks, where buying products in a single piece might cost you a bit more as compared to what's offered in a subscription.
---
Considering all the major key points and products that I have mentioned above, it's pretty clear that TheraOne does offer some excellent topical CBD products with some extra products, including Theragun elite. Well, it's pretty palpable that they have made some excellent combos that offer different goals and services.
The products offered by TheraOne, it's pretty remarkable to mention that the topical products are pretty much helpful for a number of factors, but the main reason why I liked these topical CBD products is their use. These CBD products can be of great use for athletes and people who are physically active. The use of CBD products that are used here can be used for a number of factors, including the pre-workout product (active), post-workout products (recovery), CBD tincture for better sleep and recovery.
---
---
TheraOne can be considered an excellent choice in delivering CBD products that use organic and naturally grown hemp plant (USDA certified Organic & cruelty-free). The lab tests and reports performed by third-party labs can be considered as another reason for making TheraOne an excellent choice overall. So, if you are physically active or someone dealing with pain or strained muscles, or someone with sleeping issues, maybe TheraOne can be an excellent resort for you.
🚀 Free Shipping on all Orders