Everybody is different. Everybody is special. Before you read this article, let me clear to you that you are and will be beautiful forever, no matter what your body shape is. But, people are unique in their ways, especially women. A women's body has been made keeping three things in mind, and those three things are beautiful, beauty & beauty.
We all have different mindsets. We all have diverse demography & we all have different shapes. In this article, I am going to state the ✅Different Women's Body Shapes. But first, let me start with what, in my opinion, is the definition of a perfect body.
---
What is a Perfect Body Shape?
Hmm, what is a perfect body? What is the ideal shape of a body? How could I make myself more attractive? Questions like these keep popping up in our minds every now & then. Even I am a human, and I keep thinking about these little things, which, to be frank, is a sign of self-consciousness.
After a lot of thinking, I realized that there is no existence of such things as a 'Perfect Body.' Everyone is perfect in their bubble. The day when you will feel confident enough to stand in front of everyone, no matter what you are wearing, that day will truly achieve the title of the 'Miss/Mrs. Perfect Body.'
Next time, if you ever get insecure about your body shape, remember one thing, 'A healthy body is much better than a perfect-looking body.' What lies within matters the most.
Let us now hop on to the actual topic of this article. Our topic to discuss today is different body shapes of women. Usually, the body shapes are divided into these categories:
Rectangle
Triangle or "pear."
Inverted triangle or "apple."
Hourglass
These are some commonly found body shapes you might have heard about.
---
Different Women's Body Shapes 2023
It is important to note that science cannot exactly categorize women's body shapes. However, you will find some common body shapes that will fit almost every woman you know. However, there is a possibility that some women have undistinguished shapes that may not fit in the following body shapes.
1. Apple Body Shape
You have an Apple-Shaped Body if you have a larger bust than the hip section, an undefined waist, round shoulders, a smaller waist, and slimmer legs and arms. Your body also tends to put weight first in the upper body section than the rest of your body.
What to wear?
The stylist recommends that people with an apple-shaped body wear clothes fitted in the lower waist and open or loose in the upper body or shoulders. That is because they already have a large bust compared to their hip section; therefore, they should avoid clothes that show off their bust area.
2. Spoon Body Shape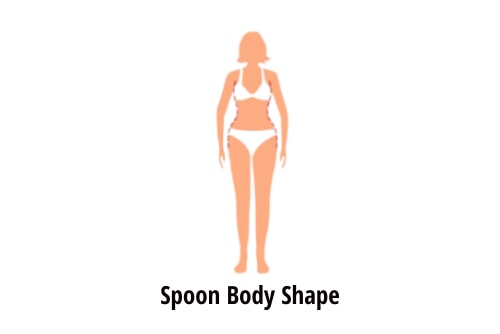 The Spoon Body Shape is often regarded as the Pear Body Shape type. This body shape is often characterized by large hips more significant than the rest of the body. That creates an excellent body shape that resembles the number 8. You gain weight in the upper section, especially the stomach region. Love handles are your most significant issue, and you tend to gain weight in your thighs and arms section quickly.
What to wear?
The stylist recommends clothes with lighter colors in the upper body and darker colors in the waist and hip area. This is because the darker color tends to cover our body shape, making that particular area look slim.
3. Hourglass Body Shape
Hourglass Body Shape is often considered as a well-balanced body type. If your buttocks and waistline are well-balanced and the waist is also well-defined. Your buttocks are round naturally, and your overall body is in perfect proportion.
You have slightly rounded shoulders that align flawlessly with your shapely buttocks, and your legs are in balance with your upper body.
What to wear?
People with this body type can go on and wear clothes that perfectly fit their body. They can wear any color with fitting and will look stunning.
4. Oval Body Shape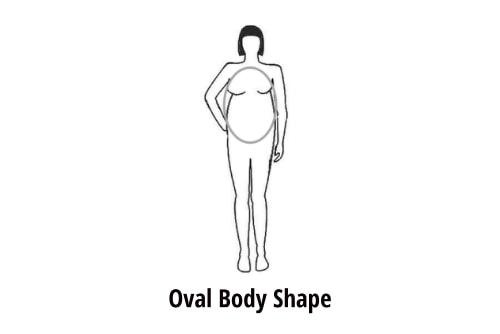 Is your bust larger as compared to the rest of your body? Then you probably have an Oval Body Shape. In this body type, the hips will be narrow, and the midsection will look bulky. Women with these body shapes gain weight in their stomachs before anywhere else. The waist is not very well-defined and resides in the most comprehensive section of the body, which does not look considerable. The buttocks are even, and the legs are slim.
What to wear?
The stylist recommends wearing square neck, V-neck, and U-neck tops or shirts. You can also try wearing jackets and shirts so that the mid-section of your body will look smaller.
5. Diamond Shaped Body
If you have a Diamond Shape Body type, your hip area will be broad, and the bust area will be aligned with your shoulders. Your midsection looks bulky, like the oval-shaped body. You tend to achieve weight around the stomach, and your waist isn't well-defined. You have a little more mass in the upper legs. Your arms are also slim and well-shaped. The lower legs are formed well, and they happen to be your body's most desirable feature.
What to wear?
The stylist recommends that people with this body shape go with clothes with curves that will enhance their waist area.
6. Top Hourglass Body Shape
This body shape is quite similar to the Hourglass Body Type. Your waist is the most attractive area of your body. It would be best if you attempted to highlight it. Your shoulders will be a little round; the buttocks will be larger than your hips. You will have a well-balanced body and well-shaped legs.
What to wear?
The stylist recommends people with this body type should try wearing dark clothes. A couple of jackets and well-tailored shirts would seem astonishing. That will help you highlight the buttocks as well as the hips.
7. Bottom Hourglass Body Shape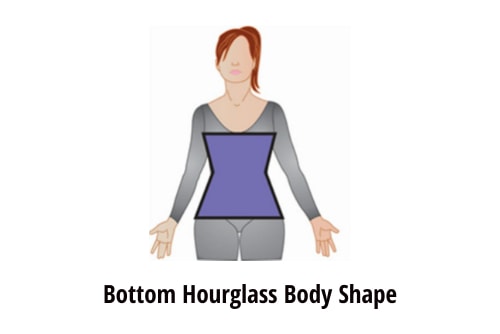 With a Bottom Hourglass shape, your body will be almost like an Hourglass Body shape. The only difference is that the hip is will be slightly larger than your bust area. This body type looks attractive, as their hip area is slightly bigger than the bust area.
What to wear?
People with this body type should prefer clothes that will precisely highlight their body parts. They can also try wearing dark clothes and fitted jeans that will enhance their butt area.
8. Skinny Body Type
You have a Skinny Body type only if your pelvis is perfect aligned with your shoulder area. You have a tiny bone structure and are as light as an ant! You don't tend to gain weight fast but tend to lose weight in a blink of an eye. You have slender arms and legs. Your buttocks are even, and you have a set jawline. It is ideal as you can virtually wear all the hip clothes and look flawless.
What to wear?
The stylists recommend that people with this body type should go for Tapered ankle-length jeans or trousers, balloon skirts and pants, harem pants, light-colored dresses, tunics, and flowy dresses, low waist jeans, push up and padded bra, bat-winged tops.
9. Athletic Body Type
Suppose you have an attractive body type that consists of muscle more than tones. The condition is that your muscles should be well-shaped and in a consistent manner. You have a more muscular body than a normal woman's body, tight thigh and calf muscles, well-built shoulders, and a more extensive and well-shaped neck. Also, your arms are well built and toned but not flabby.
What to wear?
You can highlight your body shape with dresses, wraparound dresses and tops, off-shoulder tops and dresses, tube tops, and high neck tops.
10. Triangle Body Shape
The Triangle Body type is when you have a more significant butt section than all the other parts of your body. This creates an excellent shape that resembles the number 8. You gain weight in the upper area, especially the stomach region. Love handles are your most significant issue over here, and you tend to gain weight in your thighs and arms section quickly.
What to wear?
It would help if you went with clothes that have lighter color in the upper body region. You can try clothes darker in the middle and lower body region, strapless, wide necks, short skirts and shorts to show off your leg area, top with embellishment, or patterns that add volume to your bust line.
11. Rectangle Body Shape
You have a rectangle or straight body type if all your body shapes are the same. This body type is commonly known as the supermodel body. It is also known as a rectangular or ruler body. It does not have a well-defined waistline, so the body looks orderly.
What to wear?
The stylists recommend that people with this body type should go with polka dresses and tube tops. They not only match the shape of your body but also make your features attractive. An excellent and striking belt along with a tube dress would be a knockout.
12. Lollipop Body Shape
Lollipop? You must be surprised to hear this word. But do you know that famous Hollywood celebrities like Angelina Jolie also have the same body type? The Lollipop body shape is defined by a full, round bosom, a slim waist and hips, long legs, and broad shoulders.
What to wear?
The stylist recommends that people with this body type wear dresses and tops that broaden their hips and shoulders, V-necks, boat necks, wraparounds, thigh-high slits, slender and flowy dresses, pseudo-leather jackets, peplum tops. There are also 3 additional body types, which are often characterized in medical terms. Those types are called Somato types.
13. Ectomorphs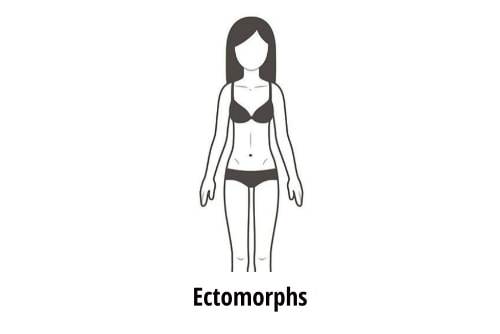 This body shape is straight with little body fat and little muscle. These people have a tough time gaining weight. Fashion models and basketball players fit into this category. While most of us love to avoid these genetically blessed individuals, some male ectomorphs may not be thrilled with their narrow-chested frames, and some female ectomorphs long for more womanly curves.
14. Endomorphs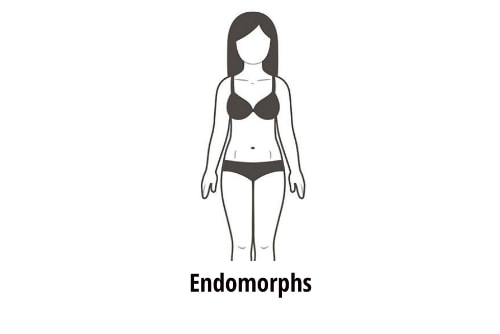 This body type has lots and lots of muscles. "Football linemen tend to be endomorphs as they're heavier and rounder individuals," says Colby.

Colby
"And they don't have to be overweight necessarily. Oprah Winfrey and Marilyn Monroe are classic results and examples of endomorphs."
15. Mesomorphs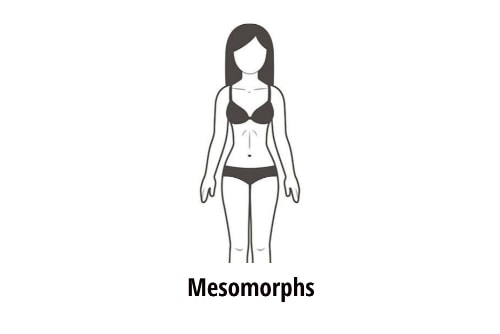 This body type has a firm shape. They have a strong body, and their muscles are perfectly aligned with each other. "They're not overweight or underweight," says Colby, "and they can eat what they want without worrying too much about losing or gaining weight." They gain and lose weight with minimum effort.
---
Could your Body Shape Change with Time?
Yes, your body shape can change over time. One of the main factors of your body shape changing is aging. With time, your body tends to lose and gain weight. That may result in a slight body change. Aging can even affect your height. Many people find that they become shorter after they passage 30. That can affect how your body looks overall.
How to Identify and Dress for Your Body Type
---
Buy Body Shaper for Women Online
Last update was on: September 29, 2023 8:12 am
---
🌟 Women's Body Shapes FAQ
✅Which body shape is best for females?
Well, it is very challenging to say the perfect body shape for females. But the ideal body shape for a female is Hourglass that has a small waist-to-hip ratio.
✅What is the most common body shape?
The most common body shape of women is a rectangle. The woman with a rectangle body shape has a waist less than 9 inches. The second most common body shape is Spoon. Female with spoon body shape has their hips larger than their busts by 2 or 3 inches.
✅Can I change my body shape?
After a certain time, it becomes impossible to change the bone structure, frame size, or muscle. But at the same time, if you lose or gain some weight, your body shape may vary slightly.
✅What are the different women's body shapes/types?
As we all know, every individual has different body shapes and sizes, which makes them unique. Following are the most common and general women's body shapes/types.
1. Rectangle
2. Inverted triangle
3. Triangle
4. Hourglass
---
Conclusion: Women's Body Shapes 2023 | What body shape is yours?
After reading this article, I hope many of you must have found your suitable body type. If not, then I will recommend reading this article more carefully. Because I can assure you no matter what your body type is, you will fit yourself at least to one of the characteristics. And remember one thing, stay satisfied with your body no matter what your body shape is. Always focus on dressing according to the type, and you are good to go. That is it, on 15 different body shapes of women. I hope that you will find this article helpful. Do not forget to share your body type in the comments sections below. We always love our lovely audience.