MMA Fighters….Vegan ?Really? We've all watched mixed martial arts (MMA) fights and wondered just how many fighting skills and agility these fighters require to be able to compete at an elite level. The discipline in training and diet they show to match the fitness level still remains a debatable point. Different fighters have different training modules and they do perform it with full passion in order to be the number one fighter in that specific weight category. An MMA fight can be grappling at times so the intensity required for such sport is much more compared to any workout.
So, many would believe that the Diet these fighters would follow would be complete meat diet or a highly protein diet, basically a non-vegan one. But everyone does not follow this kind of diet plan. While researching about MMA fighters, I came across very interesting few names who actually follow a VEGAN DIET. Well yes, you read it write. Some famous MMA fighters live a healthy vegan life and slowly turn themselves into a whole plant-based diet.
So, to dig in further, we decided to post this article and let all the audiences know ✅5 Best Vegan MMA Fighters and how a vegan can be a successful MMA fighter. But the first question arises, could a vegan become a successful MMA fighter?
Diet as always has been the most important part of any training regime. Diet of an MMA fighter can be a game changer for his entire carrier in the sport so it certainly can't be overlooked. A diet structure compromising of various nutrients along with best results is what guarantees performance in the octagon. So from unstructured diet to having a structured diet brings us to a rising trend of Veganism. Many MMA Fighters have begun to bring in a structured vegan diet into their training module and have become Vegan fighters. Various Fighters have endorsed and spoken up openly in favour of being Vegan. Some of the big names are discussed below.

-50%
$12.99
50 Delicious High Protein Vegan Recipes
To help you start your vegan journey, click on the above button to shop this book with 50 tasty recipes.
---
Best Famous Vegan MMA Fighters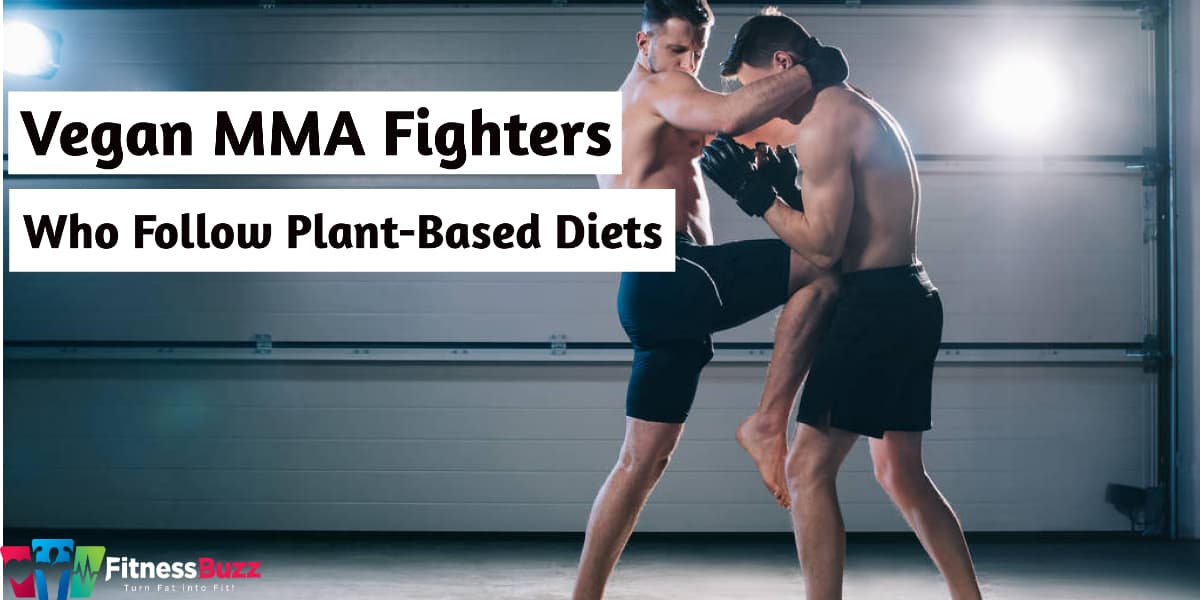 1. Nate Diaz
Nate Diaz is one of the first name that comes across while we talk about Vegan Fighters. He actually stopped eating meat at the age of 18. He actually along with his brother Nick Diaz has endorsed following Vegan diet. What makes them stand out is the attitude with which they face the questions being raised on them for strictly following Vegan Diets. The main reasons the Diaz brothers have given for becoming vegan has been down to health and muscle recovery.
Can MMA Fighters Be Full-Time Vegans?
Nate Diaz and Nick Diaz are two famous personalities of the MMA championship. They are famous because of mainly one person; they are both 1090% vegans and follow a full-time plant-based diet. If you do not know about these two famous brothers, I think it is time to focus more on MMA media. But, what am I exactly implying with this second story? You will get cleared of these doubts in the following section.
---
How Much Successful these Vegan Brothers Are?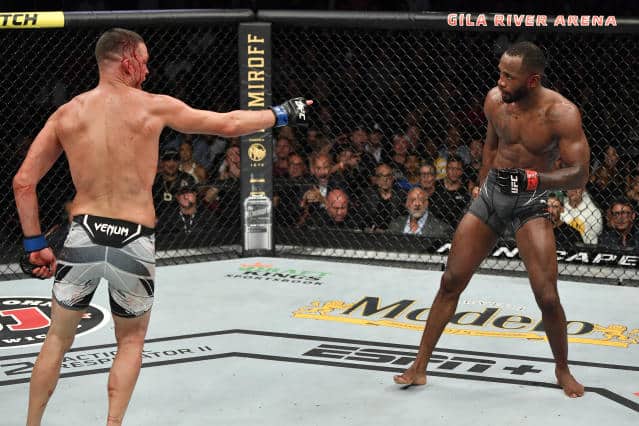 The all-time famous fight Nate's win over fighter Conor McGregor has been the hottest topic of the media in those days.
Nich also updated a tweet saying, "Conor McGregor got his ass kicked by a vegan."
The career of Nate Diaz has been adventurous with over 21 fight wins and 12 losses; he probably has got a few more years left to prove further that the vegan diet is not holding him back one bit. Despite having a strict plant-based diet only, Nate was able to kick many asses. He is a living vegan legend who proves that having a plant-based diet means no limitation to your output.
---
When Did the Diaz Brothers Start Vegan Diet?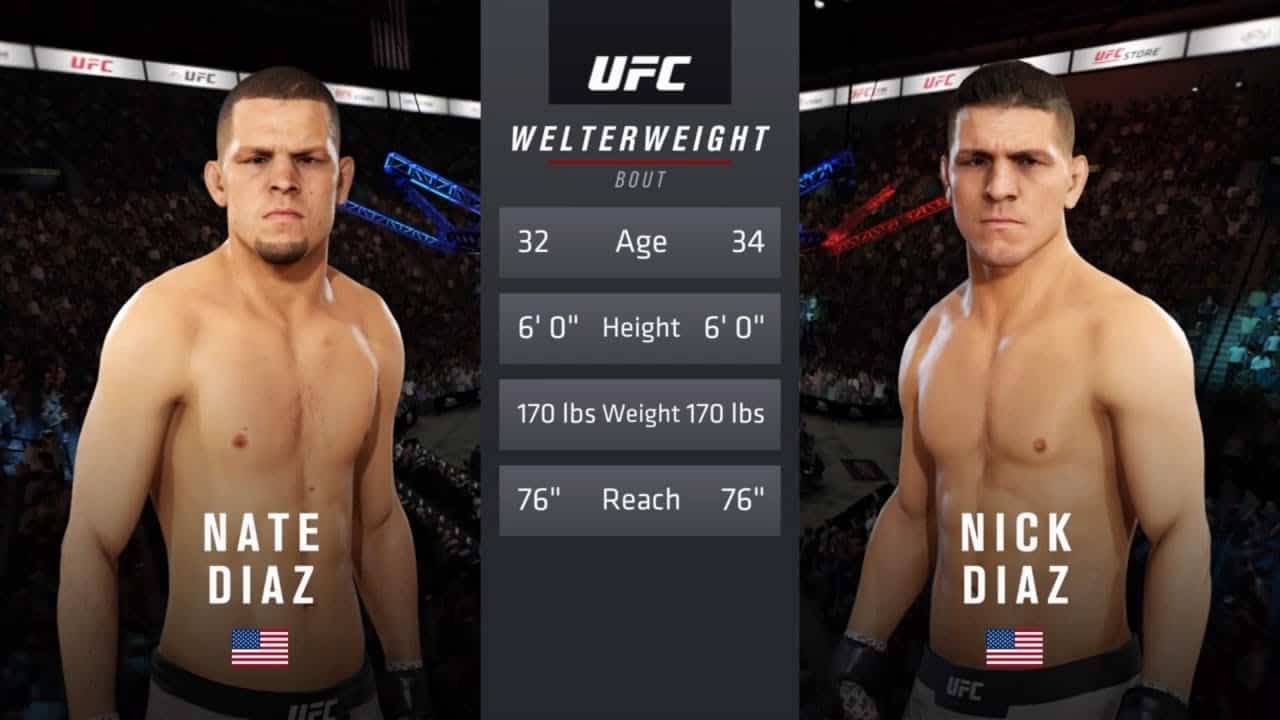 Nate Diaz came in as a replacement, slated to fight Conor McGregor in the main event of UFC 196, as Rafael dos Anjos pulled out due to a foot injury. The lead-up to the big fight was filled with references and mentions of food, eating, salads, and meat. More people, majority of them from the McGregor's camp began accusing Nate Diaz of having a vegan diet. And instead of questioning the idea, they mocked his dietary choices, eager to get into a war of words with him so they could have a mental edge over him. The Irish fighter even compared himself to a lion and Diaz to a gazelle in a certain way.
But it was Daiz, who turned out to be the outright winner. In the second round, he sent McGregor to the mat with a left hand and then finished him off with a rear naked choke in front of 15,000 fans.
Nick Diaz also updated a tweet saying, "Conor McGregor got his ass kicked by a vegan." The career of Nate Diaz has been adventurous with over 21 fight wins and 12 losses; he probably has got a few more years left to prove further that the vegan diet is not holding him back one bit.
Despite sticking to a plant based diet, both have achieved fair success inside the octagon. Records do prove that even though they altered the traditional way of protein intake, their performance was not lowered.
Yes, they built up extremely lean muscle mass without meat and have achieved a killer instinct in the cage that very few people in the world have.
---
When Did the Diaz Brothers Start Vegan Diet?
We can predict from their recent interviews that the Diaz brothers have been vegan since 2009. Nate said in an interview that they had been 100% vegan since he was 18 years old. In recent years, their focus has shifted the other way towards raw Vegan. Both of these brothers have managed to be highly successful for their entire professional careers without eating meat. They achieved success in building their lean muscles mass without meat and also gained a killer instinct in the cage which very few fighters have achieved.
---
Why Did the Brothers Become Vegan?
Claims made by Diaz Brothers and even some other MMA Fighters states that after having a vegan diet, it certainly help them recover fast from their wounds and fatigue.
Nate recalls that his brother, Nick, influenced the decision to become a vegan. He stated that he stopped eating meat at 16 or 17 years old while competing in martial arts competitions. There were many instances when he abstained from consuming meat due to conflicts with his beliefs.
Nate Diaz Talks About Vegan Diet Before UFC 202. Nate is convinced that his muscle recovery times are faster due to his vegetarian diet. As a result, he has been able to train and compete harder than fighters who eat meat and other non-plant protein. The two have committed to a strict vegan diet and have both mentioned that they occasionally eat dairy or eggs, but are 100% committed when preparing for a fight.
Certain studies claim that having a vegan diet helps to restore the nutrients and proteins for a more extended period. Many experts believe that plant protein helps protein synthesis which in-turn benefits the muscles to regain strength.
Nate Diaz Talks About Vegan Diet Before UFC 202
Many other fighters are 100% vegan. But how do they manage to keep up in the cage while not having any poultry or meat protein? There are proof that having a plant-based diet helps restore multiple vitamins and minerals in the body. Along with the above mentioned Vegan Fighter, other famous names also have started coming up the scene who follow vegan diet. Plant based diet helps restore multiple vitamins and minerals in the body. Now, moving forward, here are some classic examples of MMA fighters, who are strictly following a plant-based diet, and still able to knock there opponents down.
---
2. Jake Shields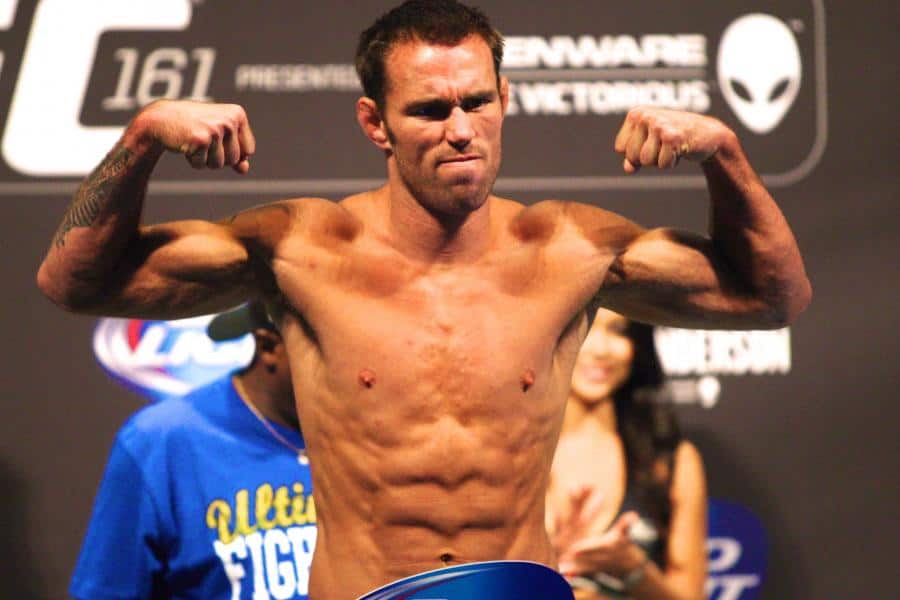 He was an explosive UFC and really a phenom, 43-year old American Jake Shields was a tough submission grappler who was best known for blazing through his opponents and having a 15-fight unbeaten streak until he lost to legendary UFC welterweight champion Georges St-Pierre.
With a successful 32 wins and 2 losses, fighter Jake Shields has been a long-time advocate of animal rights and privileges and an outspoken supporter of PETA (People for the Ethical Treatment of Animals) and does endorse the fact that one can get protein even if he does not eats meat. In an interview given to Bleacher Report, he openly elaborated that he does not like eating animals and now living a vegetarian life has become his choice. When he was in MMA, he had some notable wins over some of the biggest names in the sport which includes Dan Henderson, YushinOkami, Robbie Lawler, Paul Daley and Tyron Woodley.
---
3. Mike Rashid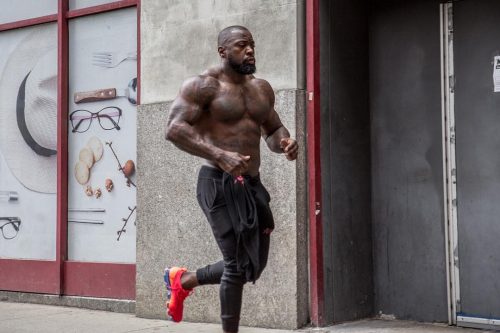 Recently, Boxer Rashid did annouce his newfound vegan diet in a YouTube video. In this video he speaks that he did had a ketogenic diet before and later on he shifted a plant-based. He also did answer about the burning question which was on everyone's minds: Where does he gets his protein?
Rashid was once an open advocate of having a ketogenic diet. For nine long months he did followed this lifestyle and consumed animal-based protein and just had one meal a day. But after switching to a plant-based diet, he did admit that he felt noticeable difference in his health and physique. Rashid openly admitted that after he stopped eating meat and it is the best that is working for him. He goes on to further explain that he use to experience chronic pain in his knees. This pain was due to the pressure to perform.
The doctors also further said that due to this pressure he was experiencing stress. They also said that the inflammation caused in the knees could be due to intake of certain inflammatory foods. The boxer soon realized that the inflammation and pain was a result of the animal-heavy diet the consumed. And that was the exact moment when he decided to make changes. He then later went on to say that when he specifically reduced the intake of meat, the pain started to ease off.
He further goes on to add "When you see the positive results of the changes you are making, it's hard to not keep going in that direction," A Boxer who openly admits that he got to a point where he no longer wanted to eat animals. He shifted towards plant diet as that would make him feel better as well.
---
4. Timothy Bradley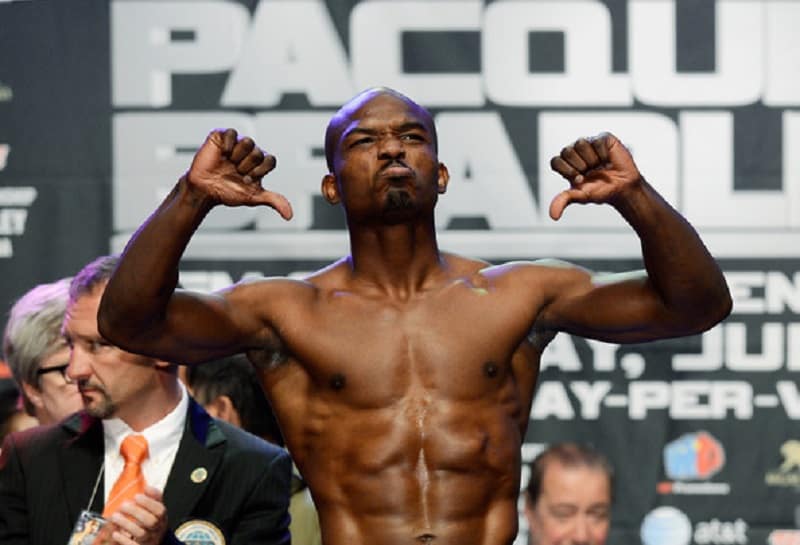 Timothy Bradely who is another famous boxer recalls of being a vegan. He says that he first tried a plant-based clean diet in the year 2008. He links this decision to the metabolism factor. According to him, some advisor suggested him saying that it would give him more energy and endurance. His training and match went well do he decided to inculcate this way in his further carrier.
He says "My thoughts are clear, crisp. Everything is working perfectly-I feel clean." He also feels that when you eat plant-based diet, your metabolism becomes faster and no matter what you eat, you burn it and effectively lose weight. It is best when someone is just preparing for a fight. Not only is he is a frank vegan, but he also goes through fasting periods.This retired boxer is renowned for his win against Manny Pacquiao in 2012.
---
5. David Haye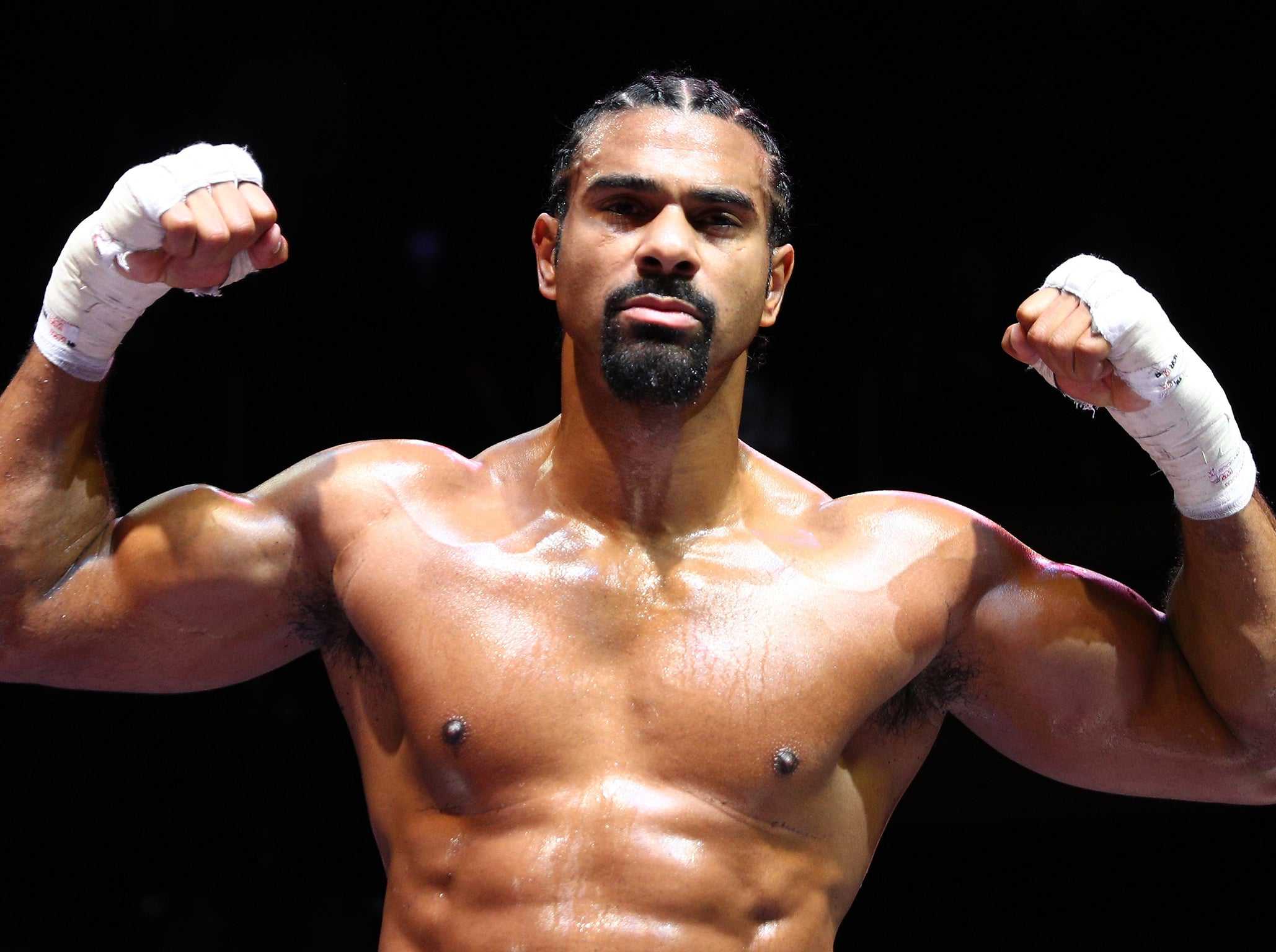 "The HayeMaker" as he is famously known, was last seen in a boxing ring when he lost to Tony Bellew for a second time in 2018. Despite the loss, however, he is returning to take on his close friend, Joe Fournier. Despite his time away from the ring, Darren Haye has managed to maintain his shape and continue to build on top of his impressive legacy by following a strict training regime and by following a healthy diet.
This has been critical for maintaining his success both in and out of the ring. Back in an interview given to animal welfare charity PETA back in 2016, he says "I've not had cheese or milk for the last two years and I've felt the benefits from that." Also he says that after cutting his meat intake, his body felt more cleaner and lighter.
He further adds to say that when he use to eat animal-based diet, he use to feel crash out and just go to sleep. But now when he had plant-based diet, he felt more awake and his energy levels have improved. This English Fighter has spoken a lot about how plant protein has supported his intense training periods. Due to an injury he did pickup, he began completely vegan by the end of 2014. He supposedly still avoids all meat and dairy products. Making his comeback in 2016, plant powered Haye knock-downed his opponent in just 113 seconds. Impressive.
---
Benefits of a Vegan Diet
To begin with many people follow a vegan diet because of their religious or ethical believes.But to talk about the health prospect, there are numerous benefits which are listed below.
It helps to reduce weight faster. 
It is popular choice for people who want to lose their weight. Many studies have found that vegans tend to be thinner and also have a lower Body Mass Index compared to those of non vegans.
It lowers the blood sugar levels and improves Kidney function. 
It has been found that vegans tend to have lower blood sugar levels and also higher insulin sensitivity. They also have low risk of developing type 2 Diabetes. Also this diet is very good for people with diabetes. Some research also has suggested that diabetic people who have substituted plant protein against meat may improve the kidney function.
Vegan diet could also protect you from certain cancers.
According to World Health Organisation (WHO) about one third of the cancers can be prevented by making dietary changes. Researchers have also found that by eating at least 7 portions of fresh fruits and vegetables per day may lower your risk of dying from cancer by up to 15%. If we avoid certain animal products, it may reduce the risk of prostrate, breast and also colon cancers. By taking vegan diet, the risk of cardiovascular disease can be reduced to 32%. People who are vegetarian have less body fat and their cholesterol levels are also less.
---
Browse Plant-Based Vegan Recipes Books
Last update was on: September 28, 2023 8:16 am
---
🌟 FAQ related to Vegan MMA Fighters
✅Are any MMA fighters vegan?
Well, various vegan MMA fighters follow strict vegan MMA diet plans. Nate Diaz is one of the famous vegan MMA fighters who are vegan since 18 years of age. David Haye is another vegan MMA fighter that follows a vegan diet entirely in 2014. Check the above list of best vegan MMA fighters who are actually vegan in their real life.
✅Is a vegan diet a good diet for MMA fighters?
Nowadays, MMA(Mixed martial arts) will be the fastest-growing sport across the globe. As new training and techniques methods are evolving daily, MMA fighters are also changing their diet to vegan. MMA fighters find that they can build more muscle by following a vegan diet and lose weight tremendously that help them win more fights. In addition, there are various benefits of eating vegan, like it boosts your mood, prevents you from diabetes, reduces arthritis pain, etc.
✅How to become a vegan MMA fighter?
One need to follow the below tips that help you to become a successful vegan MMA fighter:
1. A MMA fighter needs to go for the ideal vegan diet that mainly consists of vegetables and fruits, beans, grains, nuts, etc.
2. It is very crucial for vegan MMA fighters that they should ignore low-carb diets.
3. The MMA fighter does not avoid fat in their diet that helps them with endurance. 
✅What is the best list of vegan MMA fighters?
If you are looking for the best list of vegan MMA fighters, then check the below list:
Nate Diaz
Markus Burke
Jake Shields
Mike Tyson
Timothy Bradley
Mike Rashid
David Haye
Jon Fitch
---
Final Verdict:
Many celebs today have decided to go vegan. Many due to personal health reason or choice but many also believe that they also respect and support animals rights and privileges. Reading the above summary one would also understand that even the best in their respective profession have started shifting towards Vegan Diet. All of the name mentioned above are really following vegan diet and certainly getting there desired results and living a happy life.
There are many benefits of going vegan, and that too plant-based has its additional perks. But this does not set the propaganda that the people who consume meat and poultry are harming the environment.
With this, we will wrap up today's topic, which was why vegan MMA fighters are going plant-based, and we hope we have cleared your doubts. If you still have any queries, then you can always post in the comments section below.🙂

5 Famous Vegan MMA Fighters Who Follow Plant-Based Diets